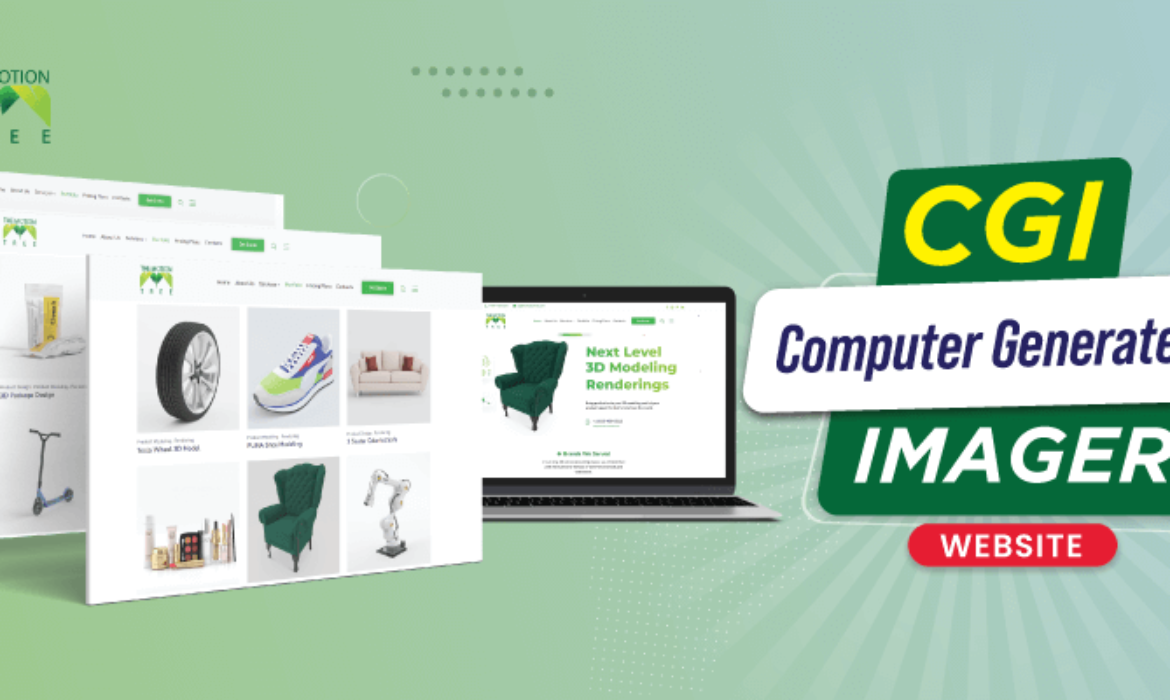 The computer-generated imagery, aka CGI, is an excellent way to showcase one's work in the most unique way to stand out among the crowd. From summer blockbusters to games, advertising to design, everywhere you can see the impact of CGI technology. 
In this way, computer-generated imagery websites like The Motion Tree serve just right in offering ultimate CGI service. It leverages the power of CGI to create immersive user experiences. And also reducing the cost yet never compromising quality! 
But is that knowledge enough to grasp all the matters of CGI? Of course not! That's why here we are, gathering the answers to all your queries. So, to get all your queries about CGI in one place, just stay tuned with us!
At the most basic level, you know the Computer Generated Imagery, abbreviated as CGI is the creation of animated or still visual content by using computer software. 
Generally, it actually indicates the 3D computer graphics that are used to create scenes, characters, or any other special effect in TV, movies, and games. 
In movies or videos, CGI technology is mainly the subcategory of the visual cortex that is applied to create or manipulate what does not actually exist in the real world or in the physical environment. 
Most commonly, Computer Generated Technology is extensively used where it is not humanly possible or not safe to create the visuals. 
As its broad usage, you can see CGI technology in everything like architecture, engineering, advertising, virtual reality, augmented reality, and surprisingly even in the arts.
Advantages Of Computer-Generated Imagery
CGI is becoming a go-to tool for various factors. That's because it is more accessible and cost-effective. 
Moreover, it offers endless opportunities to the one who needs to represent a product to others. 
Compared to real photography, of course, CGI is much more advantageous. However, let us see this in detail.
One of the most advantageous things that one gets from computer-generated imagery or CGI is that it reduces the cost of advertising in the business. 
It is because it eliminates the expenditure for any additional costs like you do not need to hire crews for moving, photography, or staging. 
You know product rendering is also made using CGI. Here also the technology reduces cost by removing the expenditure of photographer, travel, or any other thing in this route. 
You can get any background you want, a mood scene you want to create, the lighting you want to have, and all that cost of execution in the real world through CGI!
#2. Saves Your Valuable Time
CGI saves your valuable time in the long run in this busy world. You can handle all aspects of your production work without even worrying about delays or traffic. 
CGI allows more flexibility because you can communicate and convey your concerns about your work without leaving your desk physically. 
So, to say in short, CGI offers remote communication which is a very efficient way to produce ads without worrying about delay.
#3. Enhance User Engagement and Satisfaction
One of the endless advantages of CGI is that it enhances engagement and the satisfaction of the users. 
It provides excellent ways to showcase the things that the business offers to make the audience to customers. 
CGI is more engaging than any other form of content. Users also find the CGI interactive as they are able to change the colors of the product or rotate the image.
Computer-generated imagery or CGI is not only advantageous for designing, filmmaking, or game development but also for marketing. 
It provides a wide range of pre-made textures, models, and effects that marketers can access to create stunning visual content for their marketing purposes. 
Moreover, CGI technology has made it easy for marketing teams to work together and to be staying organized as it provides many organizational tools.
#5. Increase The Value Of The Brand
In today's online-based business world, customers believe what they see. 
Increasing the value of the brand or business website depends on how fast their renders respond, whether the audience is able to see variations of the product or they are able to interact with the brand product. 
By using CGI, a brand or business can increase its value by providing them options for comprehension and interaction.
CGI technology has led to endless possibilities and options. With this technology, the only limit is the imagination of the person or what you have set. 
From bringing scenes to life, converting a sunny day into a cold winter oasis, what you can't do with the CGI! The list of options that CGI offers is just endless.
How You Can Utilize CGI For Business?
CGI is a highly effective way to engage with your audience and showcase your services or business products. 
To be exact, there are unlimited options where you can utilize Computer Generated Imagery or CGI for business. However, let us see some of the business factors.
Visual art 

Visual reality 

Advertising 

Construction rendering 

Video tours 

Marketing materials 

Above all, to anything!
Key Roles And Departments Involved In CGI?
The creation of CGI is a long, challenging, and technical process. It requires a large and diverse team where everyone plays a crucial role to create stunning visual effects. 
Here we have highlighted some of the most technical and common roles involved in the creation of CGI.
Pre-viz or pre-visualization artists are the people who create 3D representations of the final visual effect shot. 
Generally, it requires a low-quality version of the action sequence which is done by using 3D models and art works. 
Then the direction team plans other technical requirements like camera placement.
Research and Developments
Research and development is the technical department that involves building new software and tools to do tasks that are too hard or impossible to create manually. 
So, obviously, the role calls for a strong background in computer science and very well technical know-how in problem-solving.
Virtual assets are necessary to create visual effects that do not exist in the real world or are too expensive to create. 
Generally, it is done by modeling artists, texture, painters, and by shader developers.
Members of the art department create visuals according to the scripts and translate the directors' vision that shows what the finished shot will look like.
Compositing refers to the action of layering all the different materials, blending them seamlessly to visualize the photorealistic final shot. They ensure the final shot looks as realistic as possible.
It is also known as motion tracking. The team in the Matchmove combines all the provided live-action footage and the 3D data by using a visual camera. 
The artists use this live-action footage to create the camera that is used to final cut by all the departments.
In CGI, lighting needs to be considered as natural as possible. That is why, it requires blending the lighting seamlessly that will exist together.
In CGI, any object, if it moves, needs animation. In this case, an animator is behind all that the object created by the CGI moves just right.
The team creates FX animation, dynamic simulation, and procedural simulation. 
You know they recreate real-life elements like water, rain, fire, hair, clothes, and all those things that people can't even realize, creative but highly technical!
It employs painting techniques to create a scene that will be impossible to create in the real world. It is done by using the Chrome key.
In producing the CGI, there is also an important role of the production team who maintains the budgets and schedules. 
They ensure that everything is on track from the perspective of the schedule.
The Motion Tree: Ultimate Computer-Generated Imagery Website To Get Quality CGI Service!
When you are looking to get a great quality CGI service on the go, then The Motion Tree is the best solution for you! 
While running an e-commerce business, you need to come up with every possible way to make the audience interact with your e-commerce websites. 
In this way, the team of The Motion Tree has in-depth knowledge and years of experience in providing quality CGI service for your business product visualization projects. 
From here, you will be offered better-reviewed CGI output, error-free, and fast rendering and revision, also the fastest CGI project delivery. 
The Motion Tree has got mastery in providing the best services of CGI product visualization, CGI furniture creation, architectural CGI, or even CGI animation, at a reduced cost. 
So, what is holding you back to get the best CGI services of The Motion Tree which is standing among the thousands?

I am Katja Miyatovich, a 3D artist with almost 5 years of experience in the industry. Currently, I live in New York, USA, and work in a full-scale 3D studio. In addition, I own a separate team working on several different creative projects. Plus, sharing in-depth knowledge about 3D is one of my passions.