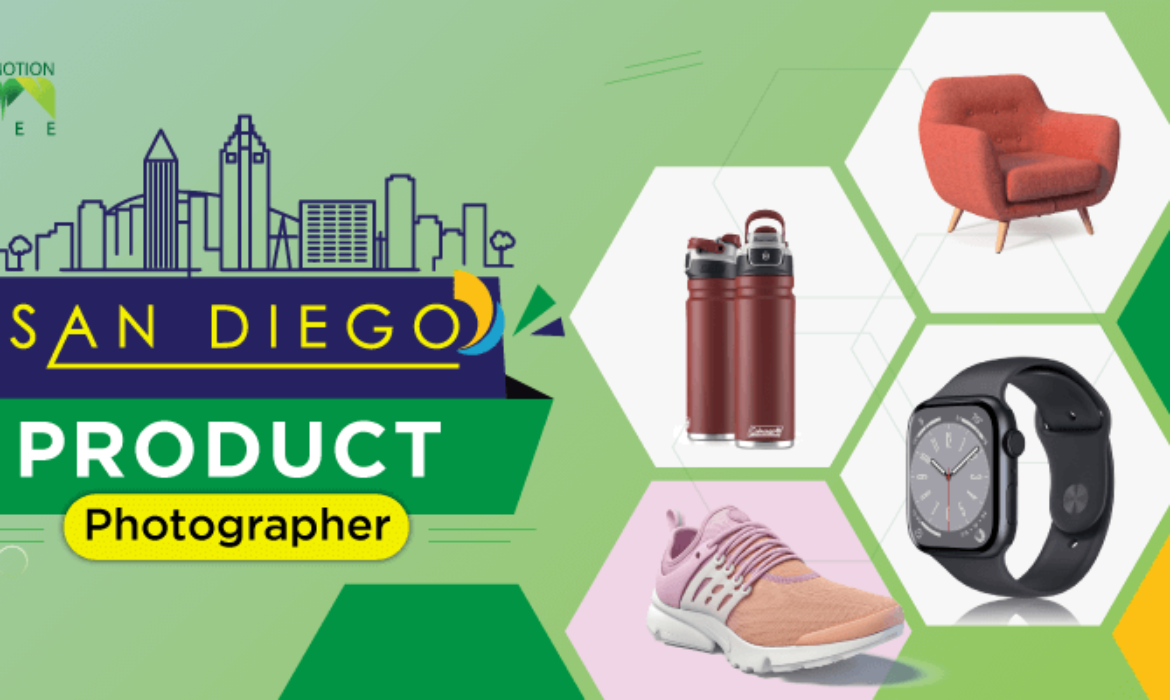 No wonder, in today's highly competitive e-commerce business world, companies are constantly searching for new and effective ways to get on the edge of their competitors. Product photography, or CGI, aka Computer imagery, can be a game changer.
With the help of CGI photography services from The Motion Tree, you can get customizable and photorealistic product images that are much more effective in engaging customers and ultimately driving sales.
So, when you want to take your product photography in San Diego to the next level, today's blog is worth exploring.  Keep reading!
As we are all well aware, the competitive e-commerce business platform is like a battlefield where you need to win to stand among the thousands. And professional product photography plays a huge role. Let's see why. 
Testifies to your product's quality and reflects your brand's credibility. 

Will create a moment of truth in the image that will make the customer eventually buy the product. 

One can showcase the product in the best possible way. Thus increasing sales.

Professional images escalate optimum engagement and set a high standard for the product

Quality product photos tell the right story, meet customer expectations, remove doubt, and inspire them to buy it.
What Category Of CGI Product Photography Services Can You Get?
Here, we will explore what categories of services you can get from CGI product photography—something worthwhile to know!
#1. CGI Product Visualization
You might think about using a CGI product visualization when you want to launch a product. 
You can get high-quality CGI product photography output. No matter what the dimension and model of your product are, one thing is for sure, you can get the best results via CGI.
#2. CGI Furniture Creation
Through this category of CGI, you can get proper modeling of your furniture concept. 
These models of furniture created via CGI will exactly represent the actual product according to your visualization. 
Moreover, if you want, you can get the furniture model in the interior design as well.
#3. CGI Product Animation
You can obtain eye-pleasing and fluid motion graphics by working with the qualified CGI artists. 
So, if you want to get results that feel alive and real, then the CGI animation service will be the right choice for you!
How Can Professional CGI Photography Services Help You Get Quality Product Images To Boost Your Business?
CGI has become increasingly popular recently, not only in San Diego but all over the world, due to its ability to boost business. 
With the help of CGI photography services, you can present your products in a highly realistic setting that showcases the products' features in a way that traditional photography can't.
#1. Create Unique Effects Like No One
The first of the many advantages of professional CGI services is that you can create unique effects in your product photography that may be impossible with traditional photography. 
By implementing CGI into your marketing products, you can have interesting and higher quality compositions that will skyrocket your business. 
Additionally, due to the use of 4K resolution in CGI, the visualization is always stunning.
#2. Helps To Increase Brand Awareness
CGI plays a huge role in increasing brand awareness. It is because the technique is somewhat novel to the audience. 
Therefore, viewers will notice your product among the thousand others available when you use this technique to showcase it on an e-commerce platform. 
Thus, the viewers will start recognizing your business, opening up a vast way of boosting your sales.
#3. Enhancement in User Engagement
The thing that is most beneficial about CGI photography is that it enhances user engagement with your product. You can have interesting formations and colors in the product images that tend to engage the users. It also helps you to advertise your products very quickly.
#4. Cost Effective Product Visuals
Surprisingly enough, you can get advantageous CGI photography at a lower cost than traditional product photography. 
Moreover, you can create countless product photos in a shorter period of time, and each of them will have consistent features. That means more productivity at low cost. 
#5. High-Quality Product Visuals
High-quality product visuals can be created through CGI product photography. It offers more creative freedom and more variety in lighting, props, or environments. 
As it provides an unlimited way to create product visuals, you can get the best output of an eye catchy image, which will ultimately attract and make the viewers become customers.
#6. Hassle-Free and Convenient
Last but not the least, CGI photography can be done remotely, so there will be no need to visit or send the products. All it requires is just a few inputs. 
Yet there will be collaboration and connection with you from the first phase to the last, until you get the best final results. 
That means you can concentrate only on boosting your business with hassle-free and convenient CGI services in photography.
The Motion Tree: An Ultimate Option For San Diego Product Photography Services!
Product photography is the norm for presenting your ideas, and products of your e-commerce business. 
And The Motion Tree has the best team of 3D experts who serve you best by understanding your needs based on your projects. 
Meticulous planning, great patience, and an eye for detail are needed to achieve an impactful photograph. And it has the patience to do that.
It is not just a hunch of words! You will know once you choose Motion Tree for your CGI services, in San Diego!
Why Choose The Motion Tree?
The Motion Tree has a proven track record and expertise in providing quality CGI services. It is just right for the CGI product photography that you may be looking for in your next project. 
In addition to its expertise, The Motion Tree offers a number of benefits that include the following;
The service has the fastest turnaround, and it makes sure to deliver the product images within your required timeframe. 
It has a crystal clear, sincere workflow and processes to ensure that it can meet your deadline.
One of the many never-ending advantages of The Motion Tree is that it provides you with quality images with the help of CGI. It can be the ultimate sales booster for your online or offline business.
There is also a personalization option available in The Motion Tree.
The services here are customizable, which ensures that you can get exactly what you need for your product photography. 
Last but not least, the great advantage of the service is that it has the mastery of providing CGI works at the most affordable price, without compromising quality. 
So, if you want to let your pocket breathe freely by controlling the operating cost of product photography, then choose the quality CGI services of The Motion Tree right away.

I am Katja Miyatovich, a 3D artist with almost 5 years of experience in the industry. Currently, I live in New York, USA, and work in a full-scale 3D studio. In addition, I own a separate team working on several different creative projects. Plus, sharing in-depth knowledge about 3D is one of my passions.