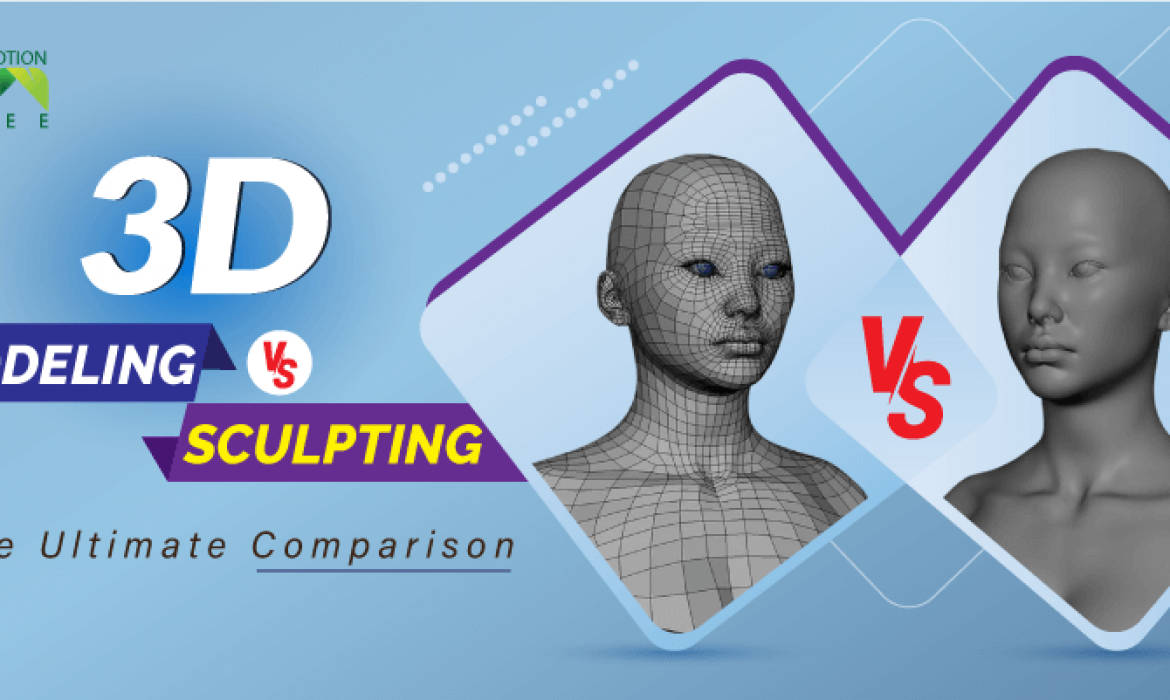 Though people think modeling and sculpting are the same things, in reality, they are different. If you want to know what modeling vs sculpting is, then first you need to know the definition of 3D modeling and sculpting. Because the wrong usage of modeling and sculpting can push your art into a lengthy process.
3D modeling is mostly used to portray an object digitally using computer graphics. It helps the artist set the size, texture, and shape of any particular object. In the case of 3D modeling, a 3D artist produces the vertices of an object by using a polygonal mesh. In other words, 3D visualization modeling is primarily performed on any surface with the manipulation of polygons, edges, and vertices. Nowadays, 3D modeling is considered a method of CGI asset creation.
In the 3D product modeling process, a 3D artist mainly constructs a deformed polygonal surface and sets data points by scanning the real object.
3D modeling, or 3D product design, is the best invention of the technology to create a virtual 3D representation of your object. There is a versatile usage of 3D modeling available with spectacular special effects, such as: 
In the sector of architectural visualization

Objects like furniture or jewelry 

The section on Real Estate

To create video games and computer-generated imagery (CGI)

Numerous applications in social media marketing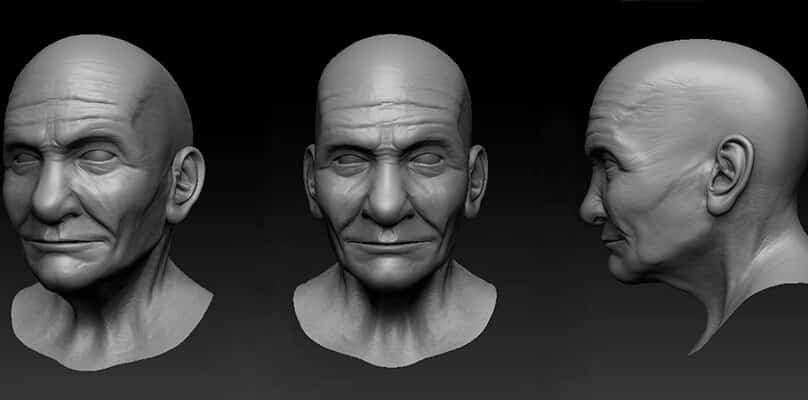 3D sculpting is also known as digital sculpting. The use of 3D tools in some digitalized clay is referred to as 3D sculpting. 3D sculpting primarily assists a 3D artist in smoothing, cleaning, pushing, and pulling any object to turn it into a polished CG object using digital tools. 
On the other hand, you can say 3D modeling means building an object with the usage of the upcoming addition of polygons, such as small blocks with multiple vertices. To do 3D sculpting, two types of software are mainly used. One is mesh-based geometry, and the other one is voxel-based geometry. So, it can be said that 3D sculpting is the outcome of the geometry of a sculpt.
Best for subdivision surface modeling.
It can be useful for texture mapping.
3D printing design can be done.
Difference Between Modeling Vs Sculpting
Maybe we see 3D modeling only in umbrella terms, but sculpting can also be cultivated in this term, though they both have differences. As a 3D artist, it is very important to know the proper usage of modeling and sculpting. If you are not aware of the difference between the two, then you will be in trouble.
The major distinction between 3D modeling and sculpting is that 3D modeling focuses on the direct lines of vertices, edges, and polygon mesh, whereas sculpting focuses on the indirect lines of vertices, sub-object level, shaping of a large mesh, such as sculptor.
Moreover, sculpting is simply at the surface level rather than the polygon level because sculpting focuses on the whole entity and the sorts of the statue. Another distinction is that the artist's technique and expertise may differ in both works since 3D sculpting requires more awareness. And then there is a difference between the geometry and calculating level of these two services.
Every service has pros and cons. 3D modeling and sculpting have pros and cons too. let's focus on them
Pros of 3D modeling and sculpting.
| | |
| --- | --- |
| 3D modeling  | Sculpting  |
|   Easy to generate | To create an organic shape |
| Higher accuracy and visualization level  | Shows improvement in  dexterity |
| Drawing errors can be easily addressed  | Give the best shape to the object and a high-quality rendition is available |
| Scan data and CAD smoothly | Not much concern about the polygon |
Cons of 3D modeling and sculpting
| | |
| --- | --- |
| 3D modeling  | Sculpting  |
| Not best for keeping the organic shape of your object  | Quite complicated process |
| Best for only angels object, and it a barrier  | Too many polygons can be used |
| Expensive hardware required | Excessive curves and asymmetric elements are present  |
| Physical Prototyping becomes very simple  | The data management system is not organized  |
Usage Differences Between 3D Modeling And Sculpting
You've already learned what 3D modeling and sculpting are, but what are the differences between these two services? As an example: These two services are different in the case of products and acts.
On the other hand, 3D polygon modeling deals with hard-surface objects, especially those that have a strict line. On the other hand, sculpting focuses on the smooth surface and organic shape of an object. Moreover, 3D modeling provides simple-shaped models, while sculpting requires templates and complex design.
Different Hardware And Software
Both 3D modeling and sculpting require different software and hardware, so you can say this is also a difference between 3D modeling and sculpting.
For three-dimensional modeling, there are thousands of software options, but the best application is called blender and 3D Max. For sculpting, it's a bit more complicated because sculpting tools are dependent on the CGI studio creation program, but so far, Zbrush is the best.
In the case of hardware, 3D modeling demands a powerful rig, but sculpting a powerful computer setup with the mouse is enough.
Last but not the least, to know all the differences between modeling and sculpting you need to focus on a few more things: 
3D modeling requires a prior toolset, and nut sculpting requires an intuitive toolset. However, 3D modeling is best for machines, armor, weapons, and animation modeling. Whether sculpting is best for a cartoon character, animation, or monster modeling,
Frequently Asked Questions
To conclude, if you talk about modeling vs sculpting, the main differences we can see are in the technique and process of each. They both have a potential role in the business of graphic design. 

I am Katja Miyatovich, a 3D artist with almost 5 years of experience in the industry. Currently, I live in New York, USA, and work in a full-scale 3D studio. In addition, I own a separate team working on several different creative projects. Plus, sharing in-depth knowledge about 3D is one of my passions.