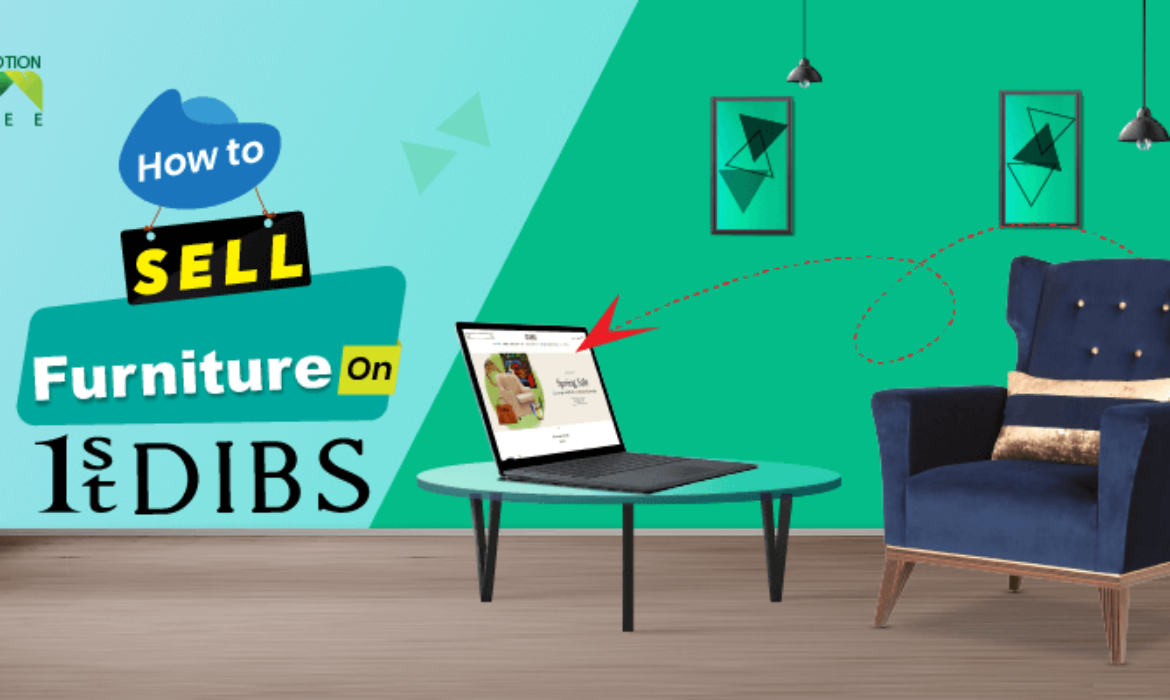 Nowadays, selling products like furniture on the online platform is one of the most thrilling & profitable businesses to pat yourself on the back. In this business journey, 1stdibs is a leading platform. But now the question is how to sell furniture on 1stdibs.
Actually, that is not too hard. You just need to submit an application to sell furniture on 1stdibs. Once the 1stdibs experts review your application & deem you a prestigious dealer, you will get your business started!
Sit tight! That is not the end to know! When you want to sell furniture on 1stdibs flourishingly, there is much more you must know. So what to wait for more to get deep down into the matter!
1stdibs only allows professionally vetted sellers to have their items listed for sale. 
That means you cannot post personal products on this site. You can only list your item to sell on the site when the 1stdibs approves you & select you as a vetted seller. 
So if you are a seller & want to be a part of 1stdibs for selling your items, submit the application to 1stdibs to become a vetted seller.
How To Apply To Sell Furniture On 1stdibs? [Let's Know-How]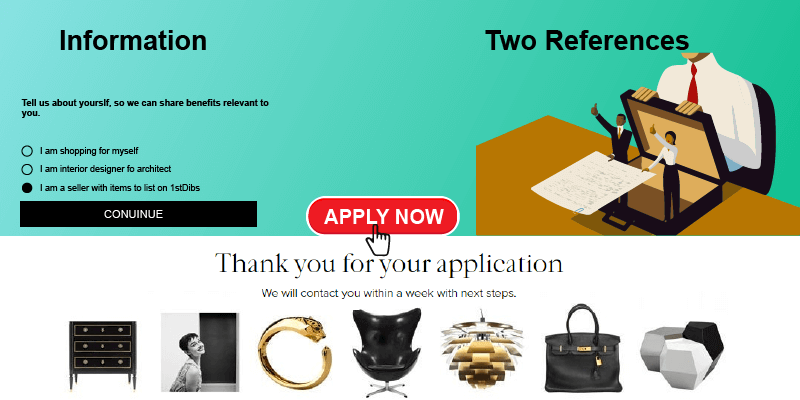 1stdibs is now a leading online platform with unique shopping & selling experience. It works with more than 4000+ sellers worldwide, like 50+ countries specializing in fine art, furniture, collectibles & jewelry. 
Unlike the other online platforms, 1stdibs only allows those sellers who are professionals in their fields. 
To start the business to sell furniture on the 1stdibs, you, as a prospective seller, have to submit an application for selling furniture. 
You also have to provide proof of credibility & two references who can verify that you are a professional and respected seller or organization with high-quality inventory. 
Your inventory, in this case furniture, should meet up the 1stdibs standard and also have to be in good standing. 
Once you are done with the application process, the experts of the 1stdibs will review it. They will evaluate all the prospective sellers on the quality of the inventory and its appropriateness. 
They may request samples to judge the quality and can visit the applicants' workshop in person. Besides, they can also examine the social media account, or review the sellers' interaction with the customer. 
How Do I Maximize Revenue Potential As a Furniture Dealer On 1stdibs? [6 Useful Tips!]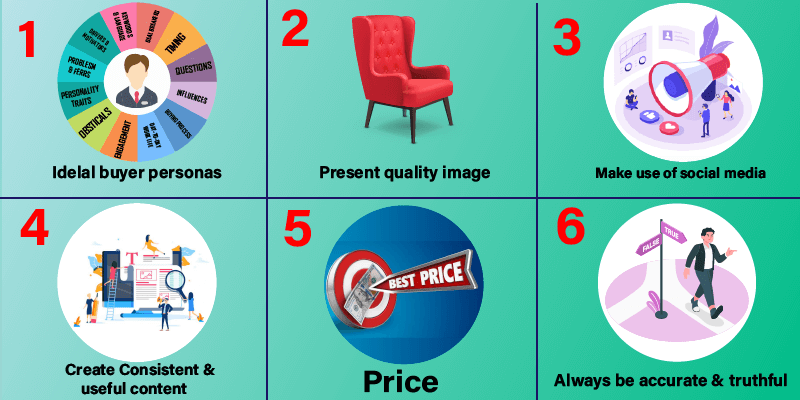 You know, 1stdibs is a flourished furniture market with high revenue potential. It has a 22% increase in revenue for the third quarter of 2021 year over year. 
The New York-based marketplace posted net revenues of $25.6 million in the quarter & $18.1 million in gross profits in year over year 2021. Besides, 1stdibs has more than 831,816 listed furniture items currently sold or unsold in the furniture platform. 
But, more than 4000+ dealers in 28 countries are having their business with 1stdibs with this large number of total furniture inventory. 
More than that, as a dealer, you may have to face pretty strict rules of the site as the site concerns the communication between the buyer and seller. So, it automatically makes it a little bit challenging to stand out. 
Don't be worried that much. Here are some tips that can assist you in being ready for your future business growth. 
#1- Create ideal buyer personas: 
Identify what type of person will likely have your furniture & figure out what message will resonate with the buyers the best. Besides, identify the vibe of the furniture that can connect the lifestyle of your buyer personas. 
#2- Present quality image: 
Always use the quality image of your furniture to sell them up on the 1stdibs, as it is likely the first thing that can attract buyers. 
#3- Make use of social media: 
Social media can help you flourish your business as you can announce sales, new items, or clearance items more effectively. 
More importantly, collect user-generated content that the happy buyers tag your brand with their latest purchase. 
#4- Create consistent and useful content: 
Consistent content assists in keeping the buyers interested as well as returning. That is why you should keep your content consistent. Besides, you need to always value quality over quantity. 
Moreover, find the parallel interest of your audience. Make your selling platform as attractive and excellent as your furniture. 
#5- Price: 
Let your buyer know if the price of your furniture items is negotiable. Come with a price of your product that is fair for both you and your customer.
#6- Always be accurate & truthful 
While you have a business, no matter if it is furniture or any other items, trust matters a lot. To make any type of business fruitful, you have to gain the trust of your customers to keep them interested in your items and to make them return. 
So always be truthful while describing your furniture to your customer, including the condition & the price.
Popular Searches In Furniture On 1stdibs
When you are in an online business it's important to know what people are searching for on that specific platform. It can uncover the queries to target, the popularity of that item, or their ranking difficulty. 
Get that idea on furniture on 1stdibs from the below chart. 
Calavera Mexico 

Antique Landscape Tile 

Community silverware

Elite Of Milan

Stainless Steel Hooks

Mid Century Mahogany Bar

Renaissance Classical Antiquity

Type Of Stone Surface In Furniture

CenterPiece Gilt Bronze

Wall Art Set Gold Wall Art Set

 

20 Sink

White Opaque Glass New

German Artist Ceramic

Pair Of Mirrors 30

Danish Artist Ceramic

Modern Restaurant

Ronald Watson

Artist Series Rugs

Artist Series Rugs

Palatial Italian

1980s Youth Furniture

Wood Plating

Pace Lacquered

Ralph Lauren Cooper

Luster Glaze

Faberge Cane

Traditional Sofa Table

17th Century Parchment

Signed Easton Press

Colosseum Furniture
An Overview Of Sells On 1stdibs
You must wonder whether selling furniture on the 1stdibs is viable. Actually, this is a leading online site that can provide you with expertise in marketing, logistics, and engineering to make you successful on your business on this platform. The numbers can speak for themselves!
| | |
| --- | --- |
| Sales last year | $447 million |
| Orders in 2021 | 155,000+ |
| Registered users | 4.3 million |
| Pieces listed at net price [for trade] | 650,000+ |
| Members in 1stdibs verified trade program | 90,000+ |
| Average order value | $2,800+ |
What 1stdibs Offers You To Sell Furniture Confidently Online?
Selling products on the online platform can be a concerning one. That's why 1stdibs offers you some great facilities so that you can sell your merchandise like furniture on the site confidently. Take a look below. 
A global audience of customers 

Risk-free guaranteed transitions 

Powerful toolset

Support services 

Competitive logistics and shipping 

Success guidance 

I am Katja Miyatovich, a 3D artist with almost 5 years of experience in the industry. Currently, I live in New York, USA, and work in a full-scale 3D studio. In addition, I own a separate team working on several different creative projects. Plus, sharing in-depth knowledge about 3D is one of my passions.