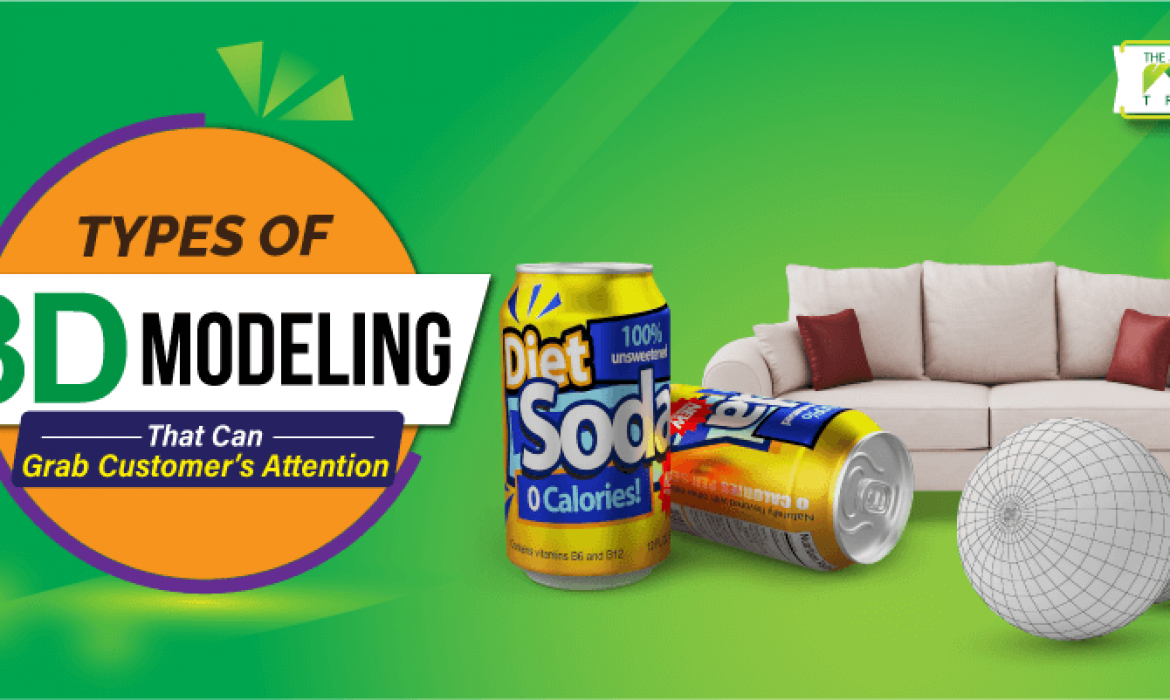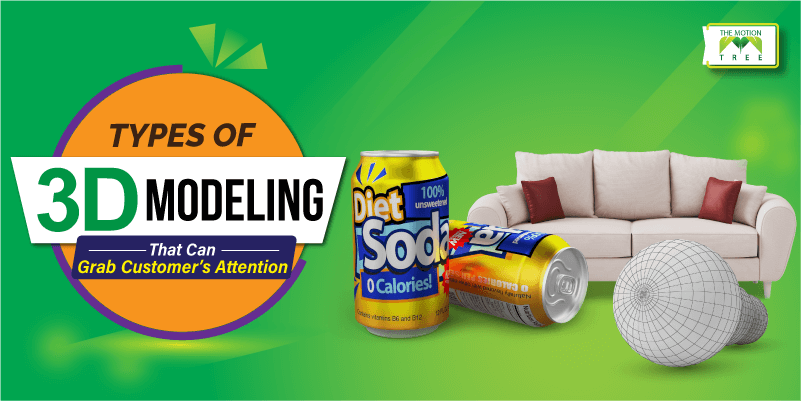 Choosing the right types of 3D modeling for professional projects is a vital step. Yet many 3D modelers go with the wrong 3D modeling type and the tasks become a lot harder. Working with the correct modeling type can streamline your project. To help you out, in the following article we have prepared 3D model types by their application and creation. 
With our in-depth list, you could decide upon the correct 3D model type to go for. It would clear up your idea on the total arrays of 3D models options. Thus, it would ramp up your confidence about 3D models and how to deal with different 3D projects.
At first, we are going to explore different sorts of 3D modeling based on their applications. These are the types of 3D models often seen in professional projects. As a result, you could detect the type of modeling from one glimpse of 3D modeling examples.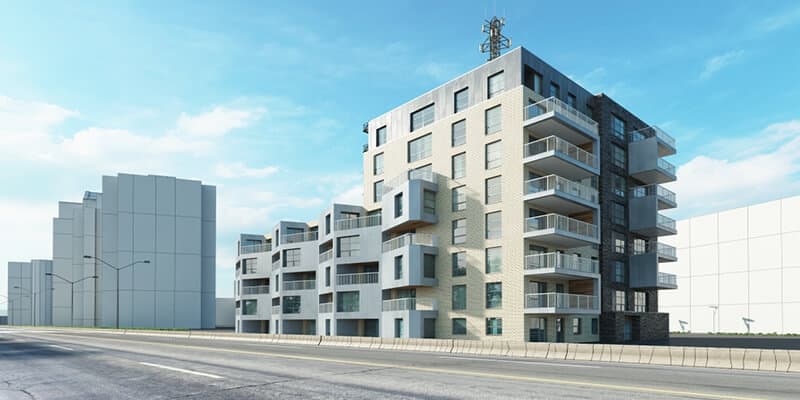 In architectural modeling, we try to resemble buildings, cityscapes, and similar. Moreover, in the following 3D modeling projects, we try to create a realistic rendering to show off possible results. Most of the time architecture modeling takes a lot of time and skill to build.
On the other hand, you could get to see 3D interior modeling as well. It's another type of 3D modeling task that helps to illustrate an organization of an inner space of a real estate. In these tasks, we use 3D furniture models like a chair, sofa, and so on.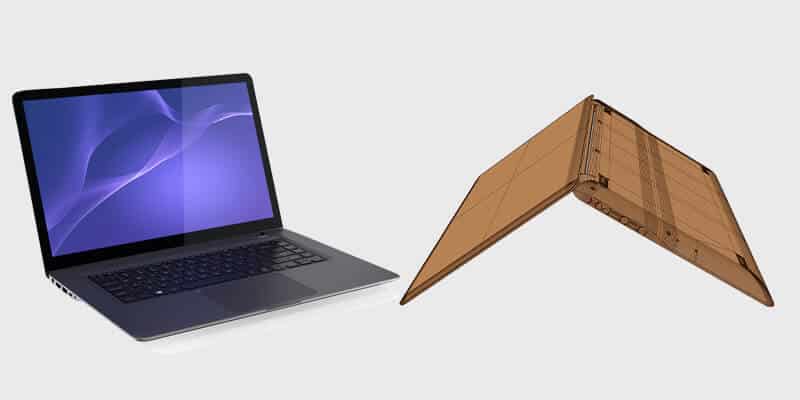 3D  Product design requires creating simple shapes creating a virtual replica. These types of 3D are used in modern product prototyping, advertising, and other projects. Creating product modeling involves lesser complex shapes. This is why it takes less time to create and complete the project.
Demand for these types of 3D models is increasing as days are passing. Because it helps marketers showcase their products. As we need lower resources to render these models, working on these models is a lot easier.
3D Animation Movie Modeling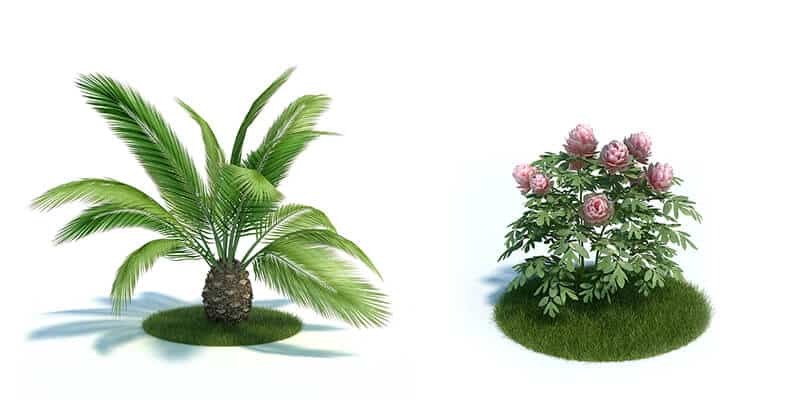 For professional animation movies, we use a lot of types of 3D models. To be specific, we need 3D characters, trees, and environment modeling as well. Animation artists use these types of models and add movements and effects to them.
Creating models for movies and motion graphics is somewhat skill intensive. This is why going for a professional 3D animation service is the key. Either way, make sure you choose the best 3D models possible. Because it makes the process a lot more seamless.
3D Modeling for Game Design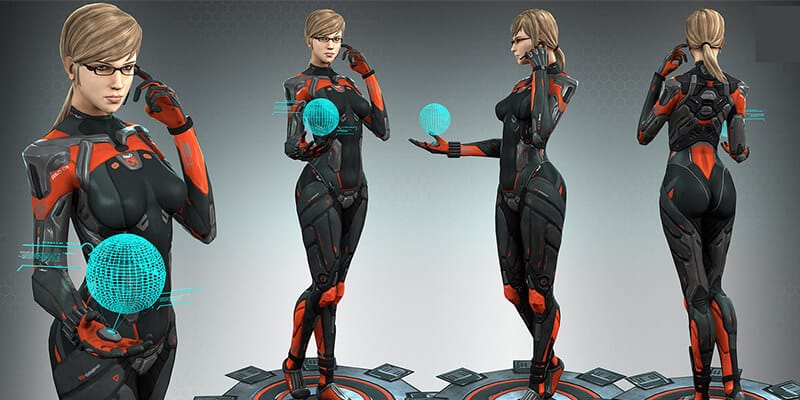 Game design and development need the most advanced 3D modeling all at once. You need versatile 3D objects and character models to plot a gaming scene. Nowadays it becomes a lot more important to use better 3D assets all the time.
At game design projects you need proper 3D modelings which look great from all perspectives. These types of models help enhance the playing experience of games. Plus, it helps avoid further glitches and other errors within the game.
Different Types Of 3D Modeling Based on Creation Process
Aside from the application, we could find different sorts of models based on the creation process. Below we are going over these types of models and learning more about them. It would help you to understand the concept.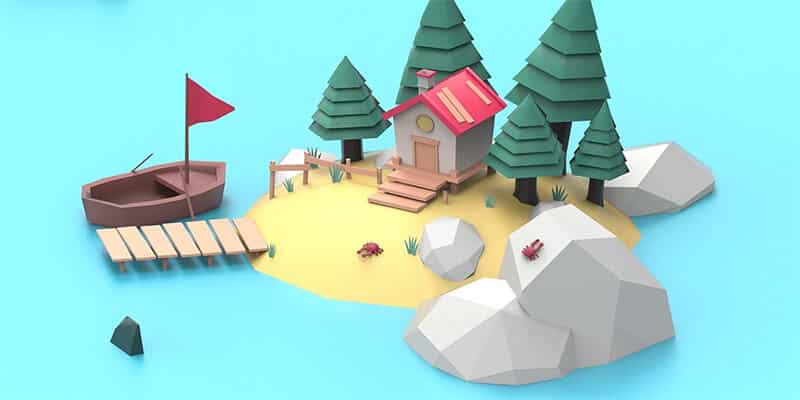 Low poly modeling is one kind of simpler version of 3D polygonal models. In short, you could create these sorts of models using polygonal mesh. As it covers lower vertices and surfaces at models, creating these models is a lot easier. 
On the flip side, actual polygonal 3D modeling uses a lot of complex polygons. The wire mesh of these modes includes a lot of detail. As a result, Creating these models is a lot more time-consuming than usual. In short, low poly is the solution for someone who started learning it out.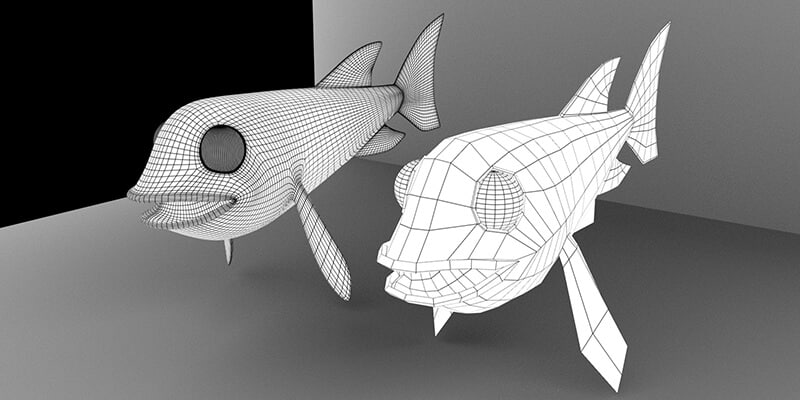 At organic modeling, we try to create live creatures like humans and animals. Moreover, organic modeling can be done in sculpting mood as well. You could see organic modeling on different types of professional projects as well. Movies and game design projects need organic modeling a lot.
You could create organic shapes using sculpt mood of several 3D modeling software like Zbrush would provide you with the best tools to create organic 3D sculpt modeling. These 3D models are often tough to create and take proper skills.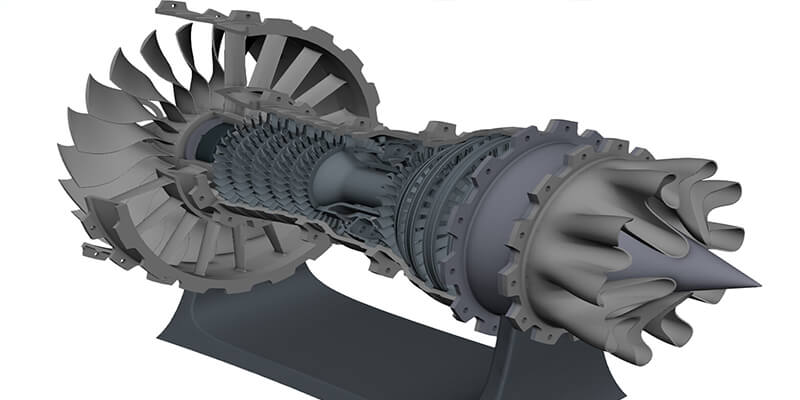 In the solid modeling process, we use built-in(primitive) shapes to create 3D models. These models are great examples of hard surface modeling. You could apply these sorts of models to create tools, mechanical elements, and similar.
When comparing the following 3D models with other ones, solid modeling is a lot easier to complete. Because most of the time it contains basic shapes and curves to create models. Further, these 3D shapes don't feature any variation on the surface as well.
3D Wireframe modeling lets you work with complex shapes in a much easier way. The wireframe models represent shapes with vertices and vertex. Surfaces of these models are created with faces. Each of the faces consists of at least 3 vertices or points.
According to the history of 3D modeling, a wireframe is one of the first forms of models. It let's observe any model in a raw form. You could see the inner material of the model itself. The only drawback of the wireframe is it gets resource heavy with complex shapes.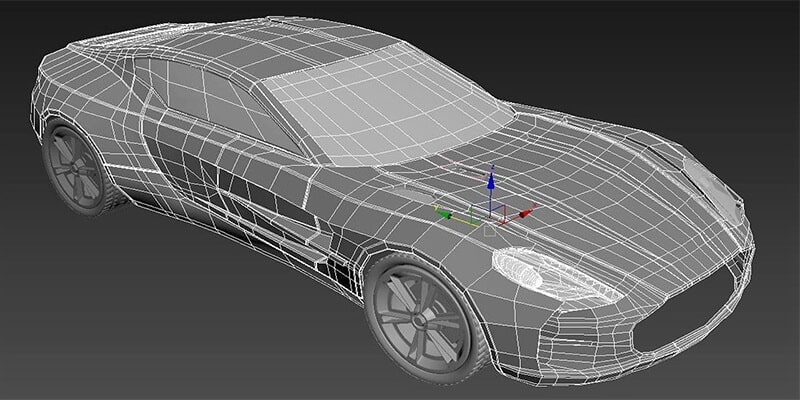 Surface modeling is by far the most advanced form of 3D modeling. These types of modeling get used in architectural, movie, and similar types of projects. But it's good to remember these types of models hold the highest requirement for resources.
Many 3D modelers use points to create variation and control the curves of surfaces. However, we don't have any specific 3D modeling tool to create surface modeling. Basic 3D software like Blender, Maya 3Ds Max, ZBrush would be enough for it.
Why Do We Need 3D Modeling In Professional Projects?
3D modeling has a lot of advantages in engineering, prototyping, and similar projects. Further, you could select the types of models according to your needs. It offers you a lot of flexibility while designing any object.
Plus, the application of 3D models is expanding as days are gone. From architecture to VR, 3D models have been key elements to several professional projects. In case you are in doubt about how to create a 3D model, go for 3D modeling services instead. It would help you out a lot.
Frequently Asked Questions
Among the best organic modeling tools, Zbrush ranks at the top of all. Afterward, software like Blender, Mudbox would do the trick for you. This software provides you with a whole range of options to create organic modeling from scratch to finish.
3D models are great for architectural rendering, tools, and concepts with virtual space. You could test prototype models using 3D simulation as well. When you need to sculpt models, 3D models can be a lot of help in such cases. So, use 3D models in these places to facilitate your projects the right way.
First, consider your project and its needs. For example, when you are modeling mechanical tools, solid modeling would be best. Want to create 3D sculptures or living creatures? Go for organic modeling. On the other hand, low poly 3D modeling would be great if you have a low configuration computer.
Deciding upon the right types of 3D modeling will help you to fasten up your workflow. This is why you must take the time to choose the correct 3D model types before anything else. However, make sure to check your computer's capability as well.
To be specific, our aim is to make the 3D modeling process smoother. Thus, check out all the modeling options you have within any specific software. Think about the final result and choose the 3D model type which makes the process easier. It would be best for you to choose the model type according to the application.

I am Katja Miyatovich, a 3D artist with almost 5 years of experience in the industry. Currently, I live in New York, USA, and work in a full-scale 3D studio. In addition, I own a separate team working on several different creative projects. Plus, sharing in-depth knowledge about 3D is one of my passions.