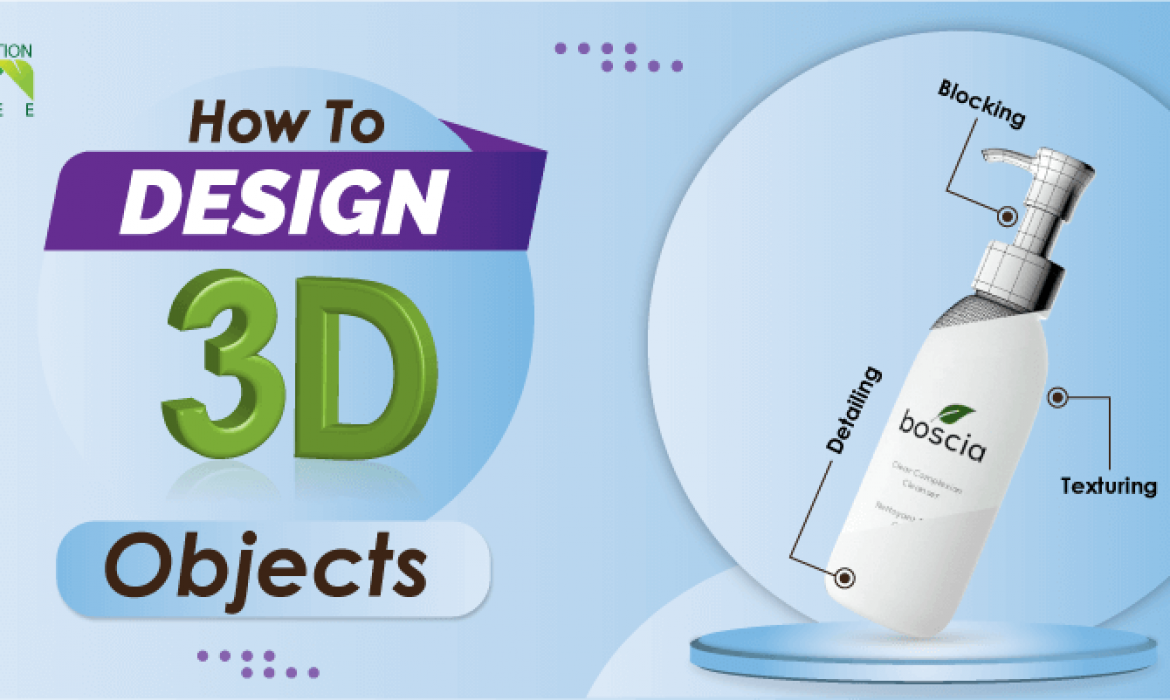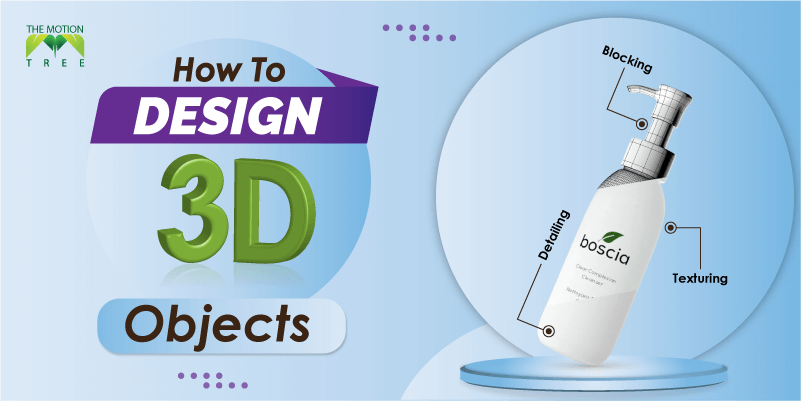 Are you starting in the 3D industry and wondering how to design 3D objects? The following article is curated for you. Thus, it's a lot easier when you get to know the whole process. We will explain the process to create a 3D design and what you need beforehand.
The software and the process you choose matter a lot if you are a beginner. Yet you would find out a lot of beginner-friendly 3D modeling software. Whatever software or platform you are on, the core process of 3D modeling is the same. 
Perhaps, let's start with the guideline on the 3D model creation process.
Let's start with the complete guideline on how you could design your 3D objects. It would let you learn how to create 3D designs and deploy them to further usage. Moreover, it would help you to understand the basic procedure as a beginner.
Choose a 3D Modeling Software 
The first part of the 3D modeling process is to choose the software you are most comfortable with. You could use any of the 3D software depending on your skillset. For example, if you are looking for beginner-friendly 3D software, Autodesk's Tinkercad would be best for you. 
On the flip side, if you know the fundamental aspects of 3D, mainstream design software is available for you. Take, for example, 3DS Max, Cinema 4D, Blender, Rhino. Each one has license-free except the open-source Blender software. 
If you want to design 3D models for printing, software like Cura, Slic3r can come in handy. Most of them offer you free usage and don't ask for any license. 
Start Planning the 3D Design Beforehand
Before you start your 3D builder program, it's best to have a blueprint. You could have a rough pencil sketch of the 3D design you want to create. In most professional projects, you would get a clear drawing of the model and its dimensions.
In addition, you must determine the units for the 3D model. The most common measuring unit for 3D models is metics. You could use other units as well according to your blueprint.
Always try to create 3D models according to real-world measurement. Further, it would be beneficial for printing the design as well. 
Design 3D Objects Using Selected Software
Now it's time to create a 3D model on your selected software. Depending upon the 3D software you have to follow a specific process. Make sure you have a decent understanding of the tools within the software.
For example, if you use Tinkercad, a web-based beginner-friendly and free 3D design software, follow the below steps.
Step 1: First you need to sign up and create an account. 
Step 2: Go through the quick tips session.
Step 3: Afterward go to the dashboard, Choose a shape from the Basic Shapes tab.
Step 4: Start modifying the shape.
Step 5: Once done, click on Export > 3D Print and choose your 3D printer. 
Apply Textures and Details
Tinkercad doesn't let you perform texturing, but hardcore 3D Builder software like Autodesk Maya, you texturing options. Using the texturing process you could paint any image on the surface of your 3D model. It creates detail on the surface of the 3D design.
You could add further displacement on the 3D model surface using noise textures. You could add other details to make the model surface dynamic.
Finalize and Simplify The 3D Model Mesh
Once you have done all the 3D design and texturing processes, try simplifying the 3D mesh. Perform actions like subdividing your whole model, and simplify the mesh structure. It would help you in a tremendous way while printing your model straight from 3D Builder software.
Nowadays, 3D modeling software comes with built-in mesh simplifying tools. Make sure you have reduced the complexity of your model and the total number of vertices within the mesh. Once you are done modeling, render it or export the file to another platform as per your need.
Frequently Asked Questions
You might have further curiosity on how to design 3D models and related topics. Let's get into these questions and answer them in detail. It would let you clear the idea on 3D modeling and printing in general.
After finalizing the model, you need benchmark slicer 3D design software. One of the popular contenders among printing software is Cura. As it has a better compatibility standard, it's most likely to run with your 3D printers. You could use the following software to complete the 3D modeling process. 
Furthermore, you could keep the complexity of the design low to make everything seamless in 3D model printing. Moreover, make sure you follow all the rules of 3D printing while creating the model itself. First, create the model in your favorite 3D builder software afterward deploy it to the printing software. At last print out the model.
If you are a beginner, the ThinkerCAD is a great software to start modeling. You could perform 3D model printing using the following web-based tool. On another hand, you must check out the 3D software as a beginner.
Vectary

SculptGL (for sculpting)

SketchUp Free

Meshmixer

Wings 3D

BlocksCAD
Apart from these 3D design free web-based tools, you have a blender as well. It's yet another 3D software that is amid for more intermediate users. It's open-source and free to use by anyone. Above all the tool is available on Windows, Mac, and Linux platforms.
You have several options to create 3D models from pictures. First off, if you have the option to click several images of your real-life objects, then go for Regard3D. It would let you create a complete 3D mesh using various angles of the captured images. Or if you want to create 3D models from a single image, Smoothie-3D would work fine. 
Other than these options, you could use other software like VisualSfM, Agisoft Metashape, and Selva3D as well. Mainstream 3D builders like Maya would be the optimal way. But you would need proper skill to turn a model from a picture using this professional software.
Now you know how to design 3D objects using various 3D builder tools. Thus, we have also discussed how you should print the model that you have created. It would make the whole process smoother for you. In short, it's a lot straightforward if you are familiar with the basic concepts of 3D modeling.
Moreover, it's more than important to use the right tool. If you are just starting in the 3D world, use beginner-friendly software. Autodesk's ThinkerCAD would be the best platform to start. It's a web-based tool and free to use. Start using proper 3D design software to create your models now.

I am Katja Miyatovich, a 3D artist with almost 5 years of experience in the industry. Currently, I live in New York, USA, and work in a full-scale 3D studio. In addition, I own a separate team working on several different creative projects. Plus, sharing in-depth knowledge about 3D is one of my passions.