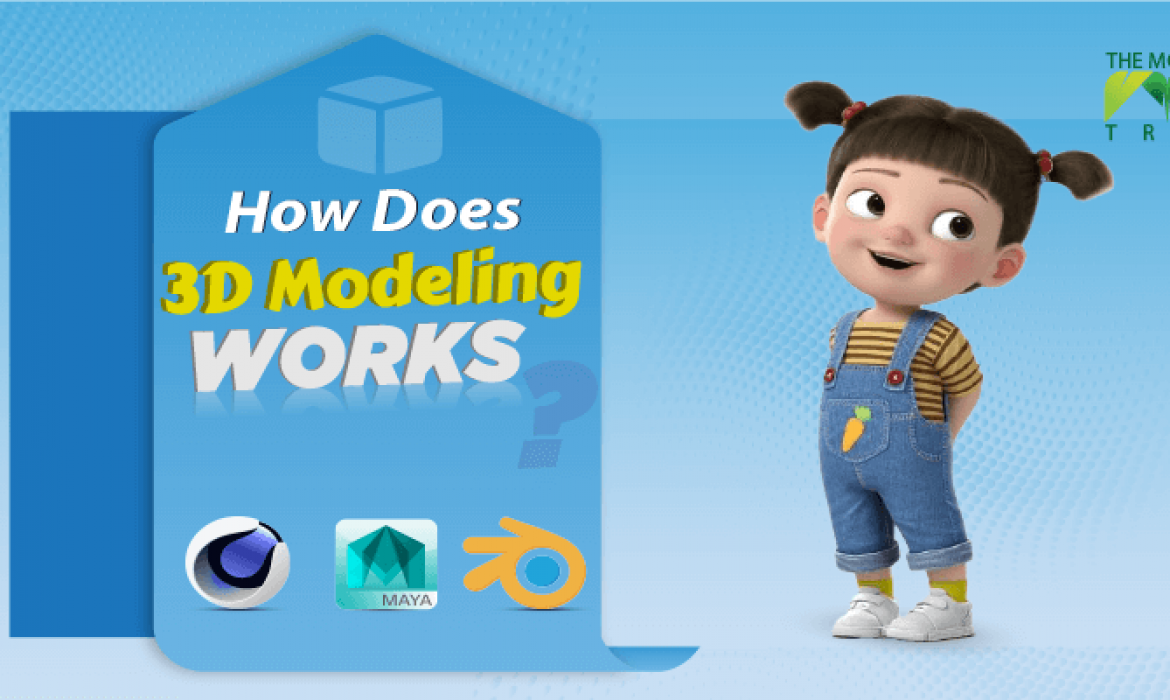 Ever wondered what 3D modeling is and how 3D modeling works? It's a bit complex yet interesting to learn. Right now we are going deep into the 3D modeling process and how everything works in real-world scenarios.
At the current timeframe, you would get to see different types of 3D modeling projects. Each one has its own usage and advantages. Getting familiar with them is a must in this 3D-driven industry. So, let's get into the nitty-gritty of 3D modeling and its workings.
3D modeling refers to the creation of virtual shapes and textures on specific software. Most of the time it's created by manipulating vertices and meshes within the software toolkit. You have different 3D Computer-Aided Design (CAD) software all helping you create models.
As a side note, vertices refer to different points in virtual space. Mesh is a 3D shape that conceives all the vertices, edges, and faces(surfaces) in a virtual space. 
Any 3D modeler could manipulate vertices and meshes resembling real-world shapes. Each of the software provides you some sort of 3D modeling process. Yet each software has its own update timeline on newer features. 
So, the answer to how does 3D modeling works is that it's a virtual 3-dimensional shape that lets you animate, deform, and texture using specific software.  Few of these tools even let you apply Visual effects and create 2D graphics altogether. 
You have the option to export 3D models to other software or other platforms. Hence, it lets you use the same model in video games, animated movies, and architecture as well. 
To get fluent in 3D modeling, you need a bit of artistic sense and knowledge of the norms of specific software tools.
How Does 3D Modeling Work and What is the usage?
A 3D modeler creates real-world shapes by manipulating vertices and polygonal mesh. These are done in 3D modeling applications providing you with basic to advanced tools. 
Each of the 3D modelers starts their designing process using simple shapes like Cube and Sphere. Afterward, modelers start modeling the initial shape into a complex mesh. Each 3D tool provides you a lot of tools and variations to customize the vertices, edges, and texture of the shape. 
You could further increase the vertices of 3D polygon meshes using subdivision surface features. Thus, it would let you get a smoother exterior of the 3D shape. You could add noise texture displacement on the surface of the 3D model to make it look more natural. 
Then, a 3D modeler can paint texture images on the surface. It lets the modeler mimic actual detail on the surface without creating it manually. You could even determine how the wrapped texture would interact with lighting and reflections. 
Quick reminder, higher details like verts, meshes, and texture would take significant time in rendering. 
Each 3D application lets you render 3D models and their details using computer resources. So, your processing unit must have sufficient graphics processing equipment.
The rendered 3D models get used in engineering projects, architecture, video games, motion graphics, movies, etc.
List of Available 3D Modeling Softwares
Right now the industry has several professional 3D modeling applications. Each one is industry standard and more or less contains the same sort of features. Yet few applications are well-known in different industries. Below we are listing out some of the prominent 3D Softwares.
Cinema4D
 The  Cinema4D is a popular application that is known for its simple yet powerful functionalities. Maxon is the creator of the software and its user base has been soaring since its release. The software is great at motion graphics, 3D modeling, and Adobe After effects integration.
Autodesk Maya
Maya is the most used 3D software and it comes from Autodesk. The Maya is often referred to as industry-standard software for professional studios. It has a well-documented process and the majority of 3D modeling courses include it in their module. 
Blender
The Blender is open-source and free software that is known as all-rounder 3D Software. It has countless functionality for high-end 3D modeling, texturing, character rigging, render, and others. It is run by the Blender organization which adds the latest features with each rolling update.
Others
Some of the other 3D modeling software is Rhino, Zbrush. The Rhino lets you create intricate patterns and structures in a seamless way. On the other hand, Zbrush has fine sculpting tools.
Different Types of 3D Modeling Styles
Within the 3D Modeling umbrella, you would get to see different types of 3D modeling processes. Each type of 3D modeling has its own process and provides different results. Modeling style lets you determine how much time it goes behind a specific project. 
Organic Modeling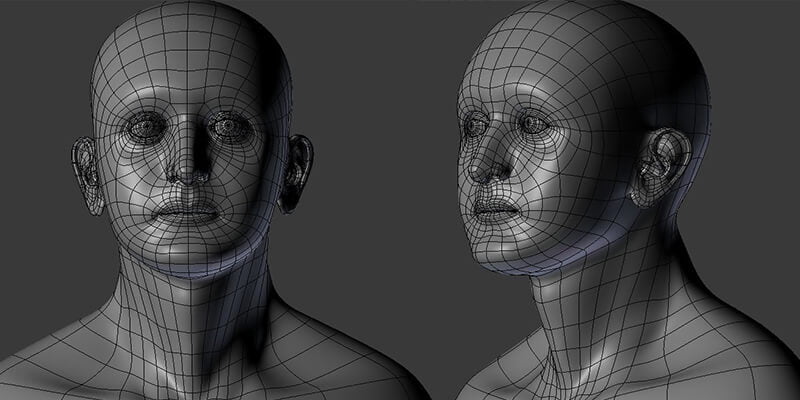 In simple terms, organic 3D modeling is a process of creating virtual models of living creatures. It could include humans, animals, trees, and similar. Organic modeling needs a bit of time to create tricky surfaces. It's used in motion graphics and animated short films.
Hard Surface Modeling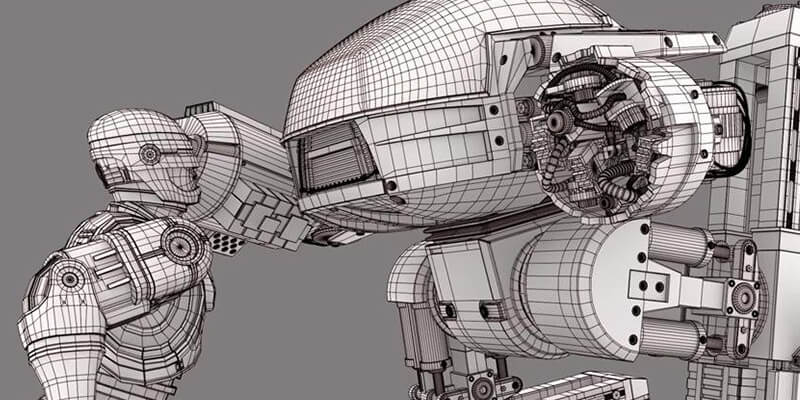 Hard surface modeling refers to non-living entities like tools, cars, mechanical equipment, spacecraft, and similar. The common factor among these models is each of them has a static and smooth surface. It's a bit easier to model and the process takes less time to render.
3D Sculpting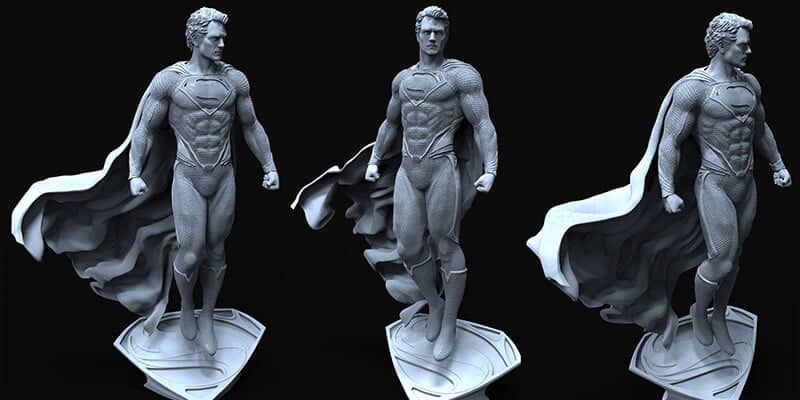 3D sculpting is a process where users create a sculpture using virtual simulation. On the software, users get a clay-like substance where they can use brushing, punching on it. Features like mirroring could help speed up the sculpting process. 
Low Poly 3D Modeling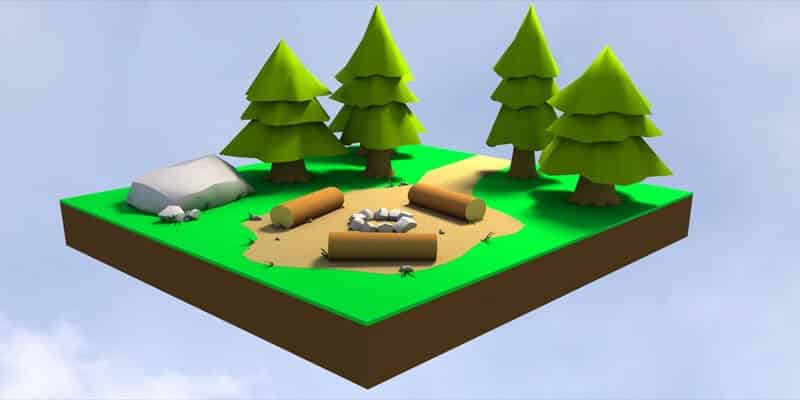 Low poly 3D modeling is a process where you create models with as low polygons on the mesh as possible. Often you have to use simple 3D shapes to create low poly models. It's a form of art that does not contain details and sometimes looks bulky. But the models render faster as it contains lower polygonal mesh on the surface.
What Is The Purpose of 3D Modeling Design?
When it comes to the purpose of 3D modeling, it's growing faster than before. The scope of 3D models is widespread and it's a lot of usefulness. These are the most popular fields where 3D plays vital roles. Want to know what 3D modeling is in engineering and another sector, let's have a look.
Engineering:

Most engineering projects have 3D models beforehand.

Prototyping:

3D modeling is now a default option for prototyping in industrial and personal projects. 

Error Detection:

It lets you detect any sort of errors in your initial prototypes.

Virtual Simulation:

3D models are great for virtual simulations on water and wind flow.

Architecture:

Both interior and exterior, 3D models are the main way to conceptualize everything.

Motion Graphics:

3D models are the core of motion graphics as you have to animate them using different techniques.

Video games:

In building video games assets 3D modeling is a must, especially, creating character models. 
Benefits Of Using 3D Modeling
3D modeling has a lot of advantages for you. It's relatively a new concept, but many fields are getting its benefits. Below we are going on to the benefits you would get using 3D modeling.
Faster Product Designing 
Product designing has been revolutionized with 3D modeling. Designing physical products is faster and efficient using 3D models. It lets you turn your product design idea into a physical model.
Higher Productivity
As you get to design 3D models and distribute them to others, productivity gets a crucial boost. Moreover, getting feedback, pointing out flaws is much faster. You could even put your model into simulation which lets you get results faster. 
Better Visualization
New-age 3D modeling rendering lets you visualize your product, character, architecture, and engineering projects in a pleasing way. Third-party renderers like V ray makes the concept look amazing creating a natural-looking composition. 
Conclusion
If you had any questions on what 3D modeling is and how does 3D modeling works, the above info would come in handy. We have covered every aspect of the 3D modeling process, application, and its usage. It would guide you while you are into 3D modeling projects.
As the new way of modeling is approaching us you must get to know every aspect of 3D modeling. Whether you are learning out modeling software, getting into a new project, it's obvious you need a core understanding of 3D. It's worth your try as 3D modeling has huge advantages.

I am Katja Miyatovich, a 3D artist with almost 5 years of experience in the industry. Currently, I live in New York, USA, and work in a full-scale 3D studio. In addition, I own a separate team working on several different creative projects. Plus, sharing in-depth knowledge about 3D is one of my passions.