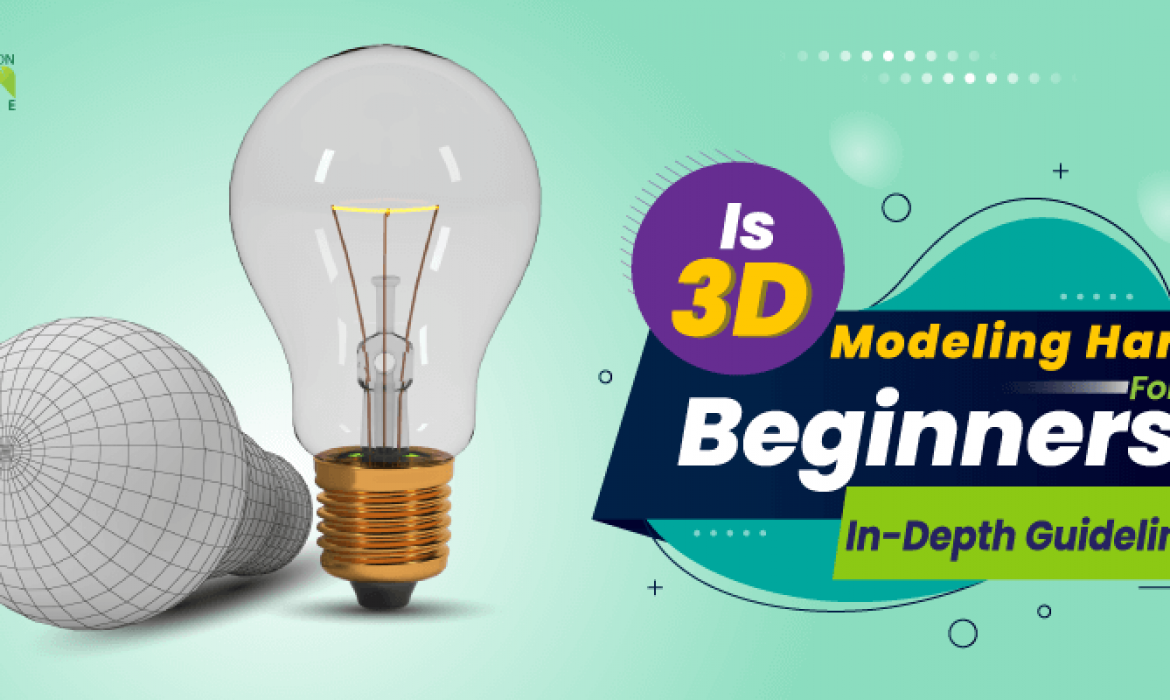 I remember, back in the days, the most asked question was, Is 3D modeling hard? Several years have passed, and you might still ask the same question as a beginner. Let's start exploring how hard 3D modeling is to learn.
3D modeling is not that hard when you take ample time and don't rush off. With consistency, 3D modeling software could learn it fast and smoother.
In addition, below, we are exploring some of the easiest software and best practices to learn.
Let's get into how hard modeling in 3D is and the process to make it easier for you.
How Hard is 3D Modeling to Learn?
Learning 3D modeling is much easier when you have plenty of time. It needs proper practice and resources to get perfect. When you have proper training, it's relatively easier. But when you go into advanced projects, it becomes a bit harder.
Related: Modeling Vs Sculpting
Hence, related genres of 3D modeling like sculpting need intense expertise and time. Though, with time you will get perfect at these steps. Plus, the complexity of the task can differ according to the software you are using. In short, learning 3D is easier with long-term planning and hard to do in a shorter time frame. 
Different Stages Of 3D Modeling And Complexity
Below we are going into different steps of the 3D modeling process. Further, we will explore how hard it is to get into for beginners. It would help you make your learning curve a lot better. 
Blocking: Blocking is the first phase of any 3D modeling project. It's the most basic task of a 3D project. Hence, it's the easiest task to learn for any beginner because it involves creating simple geometric shapes.
Detailing Shapes: It's a bit more advanced process than blocking. Hence, it needs intermediate skills to create a shape with detail. With shape detailing, we turn a basic block into an intricate shape. 
Texturing: Texturing is fairly difficult for beginners. Because it involves working with UV mapping and wrapping, these often go to specific texturing artists, experts in the following field. 
Rendering: Rendering tasks are one of the toughest processes to learn. Because it's a long and resource-hungry process, you need a high configuration computer unit to just render a decent scene. Perhaps, it needs more time to complete as well.
Post Production: Tasks such as VFX and image editing for the final 3D render are called post-production. It's among the tough jobs to learn for beginners. But, people with a little bit of knowledge of software can start getting into post-production.
How To Learn 3D Modeling More Easily?
The best approach to the problem is choosing the right software. You will find plenty of beginner-friendly 3D builders tools to learn. Determine yourself on the sole 3D tool and start getting into the basic features. For example, use Youtube or other paid video courses as well.
Alongside the courses, you need to maintain a solid routine. Like, you need to practice for at least 1 hour. With regular usage of the 3D tool, you could better learn the basic functionalities. Hence, you must not rush while learning the software. 
Best 3D Software for Beginners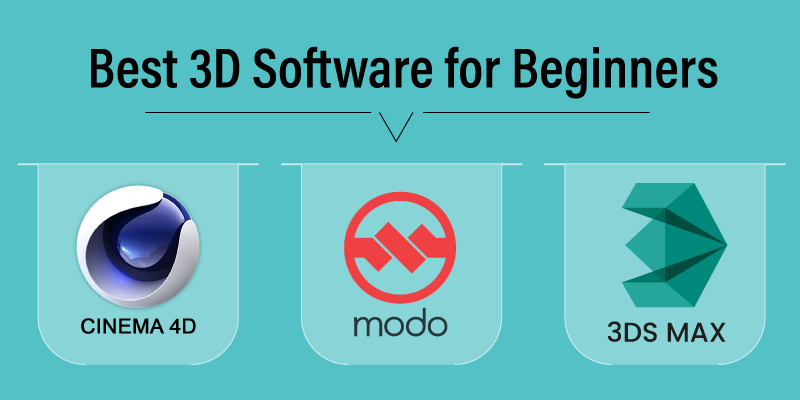 As a beginner, a few tools might be hard for you to learn 3D modeling. Below are some of the easiest 3D software to help you get into the industry faster. Choose any of the below-mentioned options for an easier learning curve. 
Cinema4D
Among the simpler and more dynamic software, Cinema4D stands among the best. It, no doubt, has one of the simpler and good-looking UIs. As a result, you learn 3D modeling a lot faster. It has an abundance of free tutorials on platforms like Youtube, Udemy, and others. 
Modo
Modo is an underrated yet useful 3D modeling tool for beginners. It has interactive and easy options which are simple for beginners. The learning curve is a lot smoother than most professional software. Plus, the official website features helpful resources as well. 
3DS MAX Design
The 3DS MAX Design is one industry-leading 3D modeling software with proper documentation. Thanks to its intuitive guideline, you get to learn it faster and more seamlessly. The following tool has the highest percentages of formal training and courses. 
Let's learn about the questions regarding whether 3D modeling is hard or not.
Frequently Asked Questions
We hope you got the answers on, is 3D modeling hard to learn for beginners? As we have explained, learning 3D modeling is not that tough when you have plenty of time in hand.
 On the other hand, don't rush off when learning. Take enough time, and everything will come into place.
Hence, we have listed out the software you could try to be a better 3D modeler faster. 
Either way, 3D modeling is a great field to get into, and you must learn every step with proper patience. Don't be overwhelmed; follow proper tutorials, and you will be good to go.

I am Katja Miyatovich, a 3D artist with almost 5 years of experience in the industry. Currently, I live in New York, USA, and work in a full-scale 3D studio. In addition, I own a separate team working on several different creative projects. Plus, sharing in-depth knowledge about 3D is one of my passions.