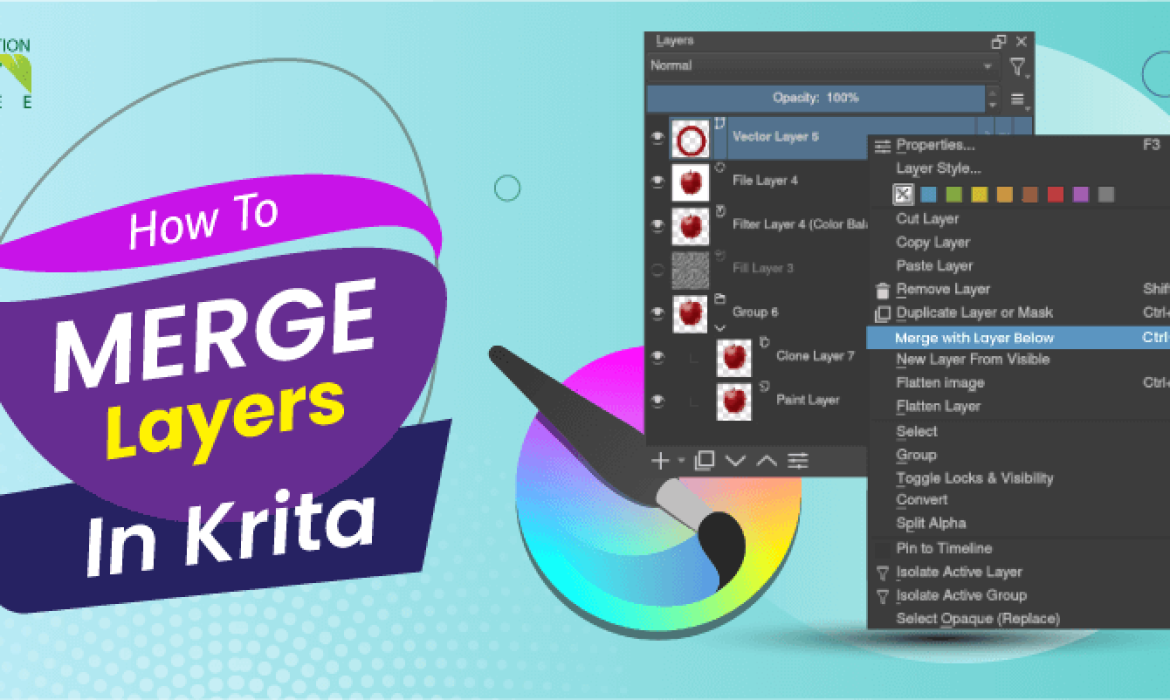 Once you are done with creating your animation layers in Krita, come the merging. The final animation results depend on the merging. Therefore, if the merging process is not perfect, then every hard work you do might go in vain. But what to do if you only know to create the layers, not the merging? No worries!
The guide we've prepared on how to merge layers in Krita will help. We have organized the steps after applying them to our projects. Check it out!
Is Merging Layers In Krita Hard
Krita itself is an animation software widely known for its user-friendly features. From beginner to professional, anyone can easily use Krita for 2D animation. Likewise, all the operations of Krita are pretty easy to understand. And it is not different in the case of merging the layers. If your layers are organized persistently, and you follow the proper instructions, then merging the layers is a task of seconds.
However, things might get more challenging if you do not know the proper method to do the job. Beforehand the steps we organized will help you to get the job done easier and faster.
3-Steps Guide How To Merge Layers In Krita
Merging layers in Krita is an easy task to do. All you have to do is follow the steps, and your layers will be merged successfully as you want them to.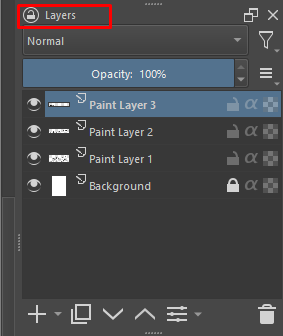 Step 1: First, check all the layers you have created and organize them persistently. Make sure you do not miss any layers or add any extra layers. This can damage your animation and lead to the repetition of works. So, from the layers bar on the side of the screen, check all your layers thoroughly and complete the addition and deduction works.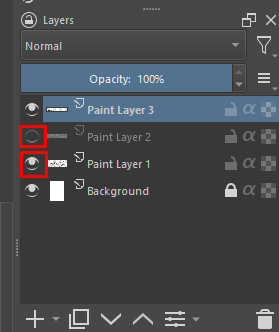 Step 2: After persistently organizing the layers, get a preview of how your layers will look when merged by clicking the preview option. You can check it by selecting and dissecting the layers you want to merge. It will help to understand if anything is missing or not.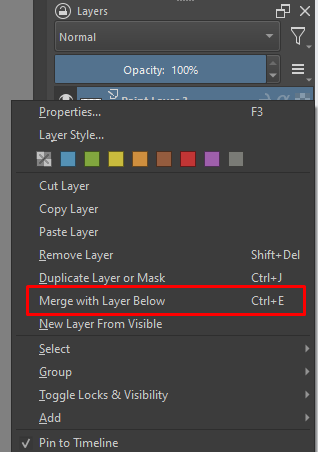 Step 3: Now select all the layers you want to merge and press Ctrl+E from the keyboard. And all the layers will be merged as you want. Once the merging is complete, please give it a thorough check, and you are all good to go forward with the next step.
Seemingly, the merging is complete. But finally, you must combine everything and render the animation for your final output.
Frequently Asked Questions
Krita is an excellent software for beginners who are looking to learn animation. It has an easy-to-use interface and allows users to create animated cartoons and videos easily. Additionally, Krita is free to use, and many resources are available online to help beginners get started with the program.
A vector layer is a type of layer that contains only vector elements. This is how vector layers will show up in the Krita Layers docker. The icon that indicates the layer contains the vector element is a press the red button indicating that the layer is a vector element.
You can create all kinds of 2D animations in Krita. Moreover, Krita can do all sorts of 2D works besides animations. For example, you can easily draw your characters in Krita using the drawing pad.
Krita is a powerful and versatile painting program that can be used for various tasks. Whether you are a beginner or an experienced artist, these tips will help you merge layers efficiently and create beautiful art. So if you're looking to take your painting skills to the next level, give Krita a try!

I am Katja Miyatovich, a 3D artist with almost 5 years of experience in the industry. Currently, I live in New York, USA, and work in a full-scale 3D studio. In addition, I own a separate team working on several different creative projects. Plus, sharing in-depth knowledge about 3D is one of my passions.