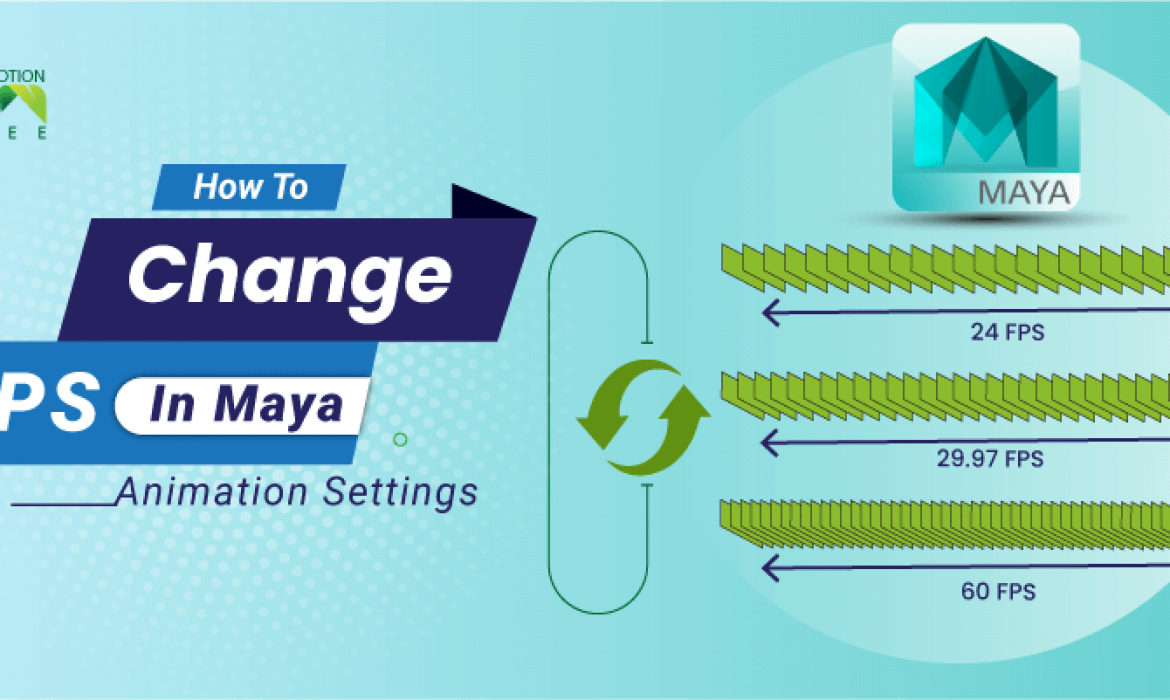 While working on animation projects in Maya, you might need to increase or decrease FPS. Specifically, FPS(Frames Per Second) is easy to change. Let's find out how to shift FPS in Maya within a few clicks. In addition, we will explore how to reset the settings back to their default.
Moreover, changing FPS in Maya takes far less time and hassle. As a plus point, your animation can change its form and size according to your preference. It's an essential task for most 3D animation projects. 
Anyway,  we will encourage you to learn the core steps and then go towards additional FPS settings of Maya. Let's get in.
The term FPS stands for Frames Per Second in Maya 3D modeling software. It indicates the framerate per second. The following feature is useful for motion graphics and visual effects creation. Software such as Maya uses the following features to determine the smoothness of the rendering animation.
FPS of any 3D project can also determine the output and quality. For example, cranking it up can be the way to go when you need a more high-definition animation. On the other hand, when you are ok with a little bit of fumble, lower down the FPS count.
Note: Animation with higher FPS takes more time to process and accomplish. Every 3D modeler and animator loves to tweak it out depending on their resources and tools.
Steps on How To Change FPS In Maya
Let's discuss the steps you will need to change FPS in Maya. In simpler words, these steps are easy and provide you with the changes you expect. Below we are explaining the steps. 
Step 1: First, open up the 3Ds Maya software on your computer.
Step 2: Then you need to go into the Windows option.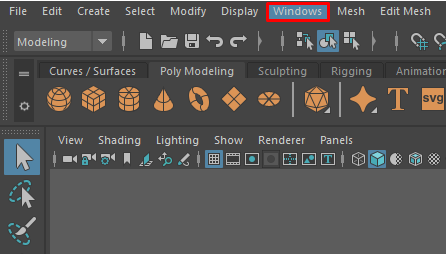 Step 3:  Afterwards, go into the Settings/Preferences settings.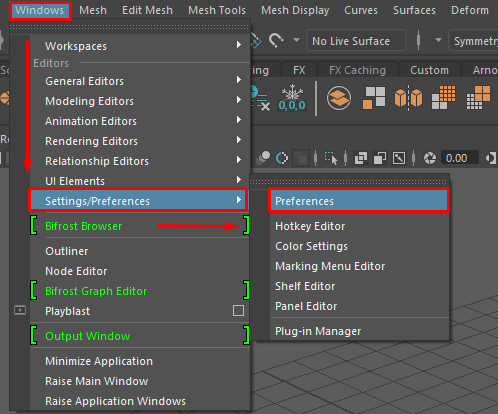 Step 4: Get into the Preferences option.
Step 5:  Finally, click on the Time Slider option from the interface. Then select your preferred framerate.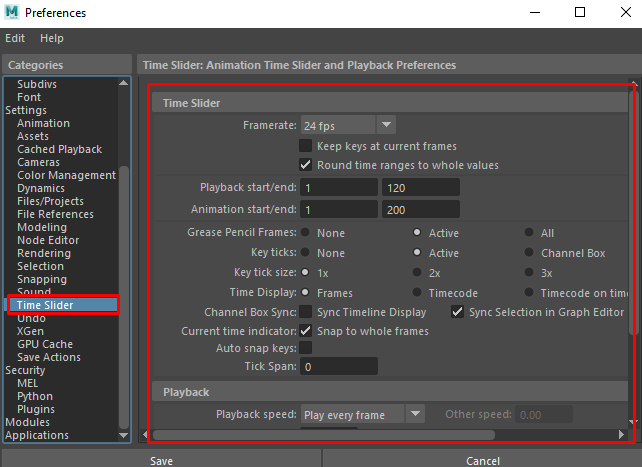 How to See Frames in Maya
You may want to see the frame rate of a specific project or animation. The features of Maya offer you the option to see frame rates in particular. Below are the steps you should follow to enable the option to see frames.
Step 1: First select the Display option from the interface.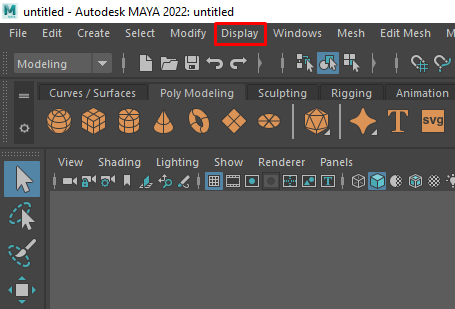 Step 2: Go to the Heads Up Display option.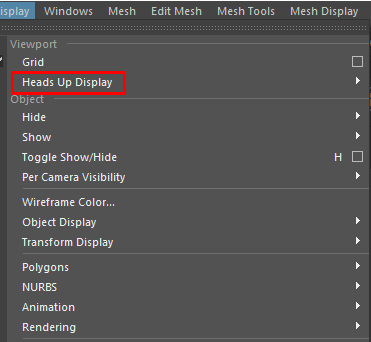 Step 3: Select Frame Rate. Afterward, the frame rate will be displayed on your monitor.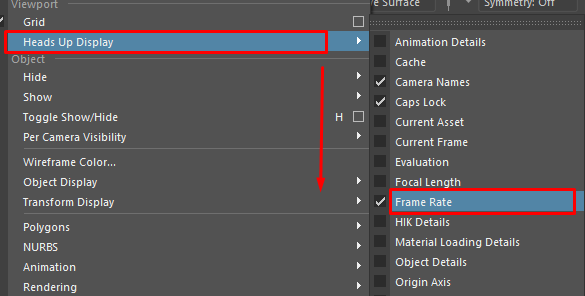 Note: You will see the frame rate count in the lower right-hand corner. Make sure you check out that portion of the Maya interface.
What Are The Default Frame Rate For Maya
After researching a new and older version of Maya, we discovered that 24 fps is the default frame rate. You could find it out yourself if you check out the older versions of Maya. The following FPS might seem a bit low for a few modern projects, but it works fine for mid to small-scale projects.
Many opt for changing out the FPS according to their preference. However, changing the default settings is not permanent as you reinstall the whole software suite. After installing a fresh copy of the Maya, you need to change the FPS again. 
Frequently Asked Questions
When calculating the default setting, it will be anywhere from 240 frames for 10 seconds. However, it's better to check out the current FPS of your Autodesk Maya settings. Afterwards, you could multiply it by 10 to get the actual result.
Changing the FPS becomes necessary when you are working on high-definition animation projects. As you bring on the FPS count, the videos will be much smoother and more seamless. On the other hand, when you need to work on stop motion animations, you must lower it out.
First, you need to reset the preference in Maya. Afterword, go into Windows > Settings > Preferences. Now go into the Settings > Time > Film > 24 fps. It will reset the FPS count of your current software version to the default one. Overall it's a simple and easy way to go.
We have explained how to change FPS in Maya and other options you might consider reading. All in all, changing FPS in Maya is straightforward. Moreover, unlike other 3D modeling software, Maya provides easy-to-understand options.
Perhaps, don't hesitate when you struggle with the current FPS count when it bothers you. The option is always changeable and doesn't alter your current project. It's always advantageous when working with different kinds of 3D animations.

I am Katja Miyatovich, a 3D artist with almost 5 years of experience in the industry. Currently, I live in New York, USA, and work in a full-scale 3D studio. In addition, I own a separate team working on several different creative projects. Plus, sharing in-depth knowledge about 3D is one of my passions.