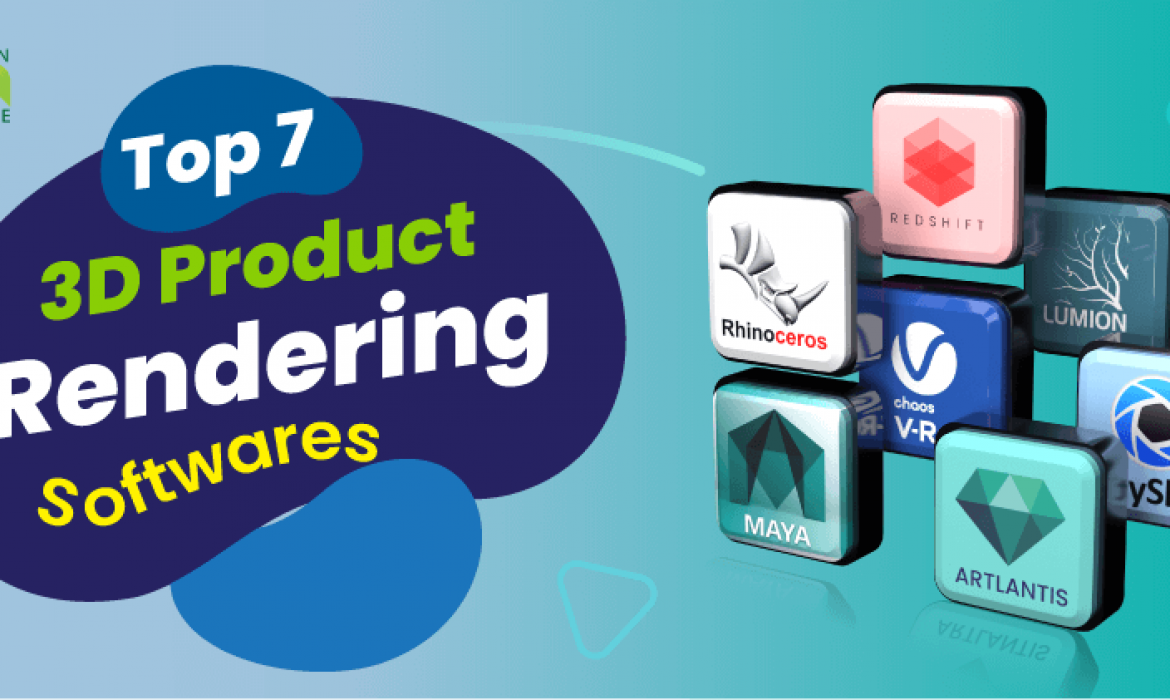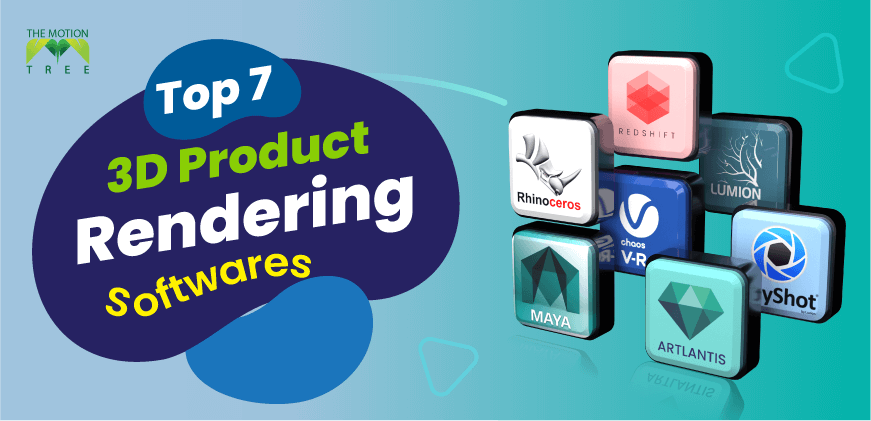 Getting better quality rendering requires better rendering software. But, how could anyone choose the 3D Product Rendering Software for their projects? To help you choose the best rendering software, we have compiled 7 top tools.
These tools are among the most used options in product rendering studios. The compositions offer realistic results which are pleasant to the eyes. In addition, most of these tools are stable and significant to work. 
Let's get started with the best product rendering software to use. It would be helpful for you, and you get to explore better rendering options. 
More About the Product Rendering Software
The product rendering softwares is the tool that lets us render products in 3D space. These softwares are the most crucial tool to create a better output quality. These softwares are great to set up and start creating amazing product rendering compositions.
Most of the software is paid for, and some are free to use. For example, any professional can achieve better product rendering using the following software. As a result, you will get a product to render that provides you the perfect gain regarding the marketing strategy. 
List of Top 7 3D Product Rendering Software
| | | |
| --- | --- | --- |
| Name of Softwares | Complexity | Minimum Requirement |
| Autodesk Maya | High | RAM: 16 GB, CPU:64-bit Intel |
| Artlantis | Medium | RAM: 16 GB, CPU: Intel® Core i7 |
| Rhinoceros | Low | RAM: 8 GB, CPU:64-bit Intel or AMD processor |
| V-Ray | High | RAM: 8 GB, CPU:1st Gen Intel® Core™ |
| Keyshot | Low | RAM: 2 GB, CPU: Dual-core CPU1, 2 |
| Redshift | Low | RAM: 8 GB, CPU: SSE2 support (Pentium 4 or better) |
| Lumion | Low | RAM: 16 GB, CPU: Intel/AMD processor scoring a single thread CPUMark of 2000 or higher |
We have compiled the list of top 7 software great for product rendering. Hence, these options are best for achieving stunning product rendering results within a short time frame. So, let's take a closer look at them.
1) Autodesk Maya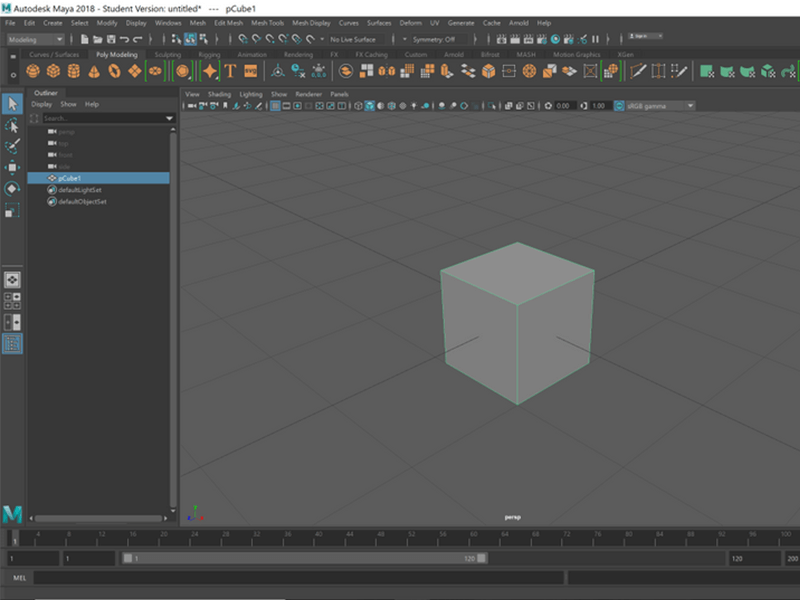 When anyone looks for a professional solution to create 3D product rendering, it's a single software from Autodesk. The following software is ideal for providing you with all the essential options for modeling texturing and other parts. And these options are easy and accessible as well. 
Most large-scale studios use the following software to create a better product rendering. Because it provides you the best results as usual, but the software is a bit expensive to purchase, and you must be aware of it.
2) Artlantis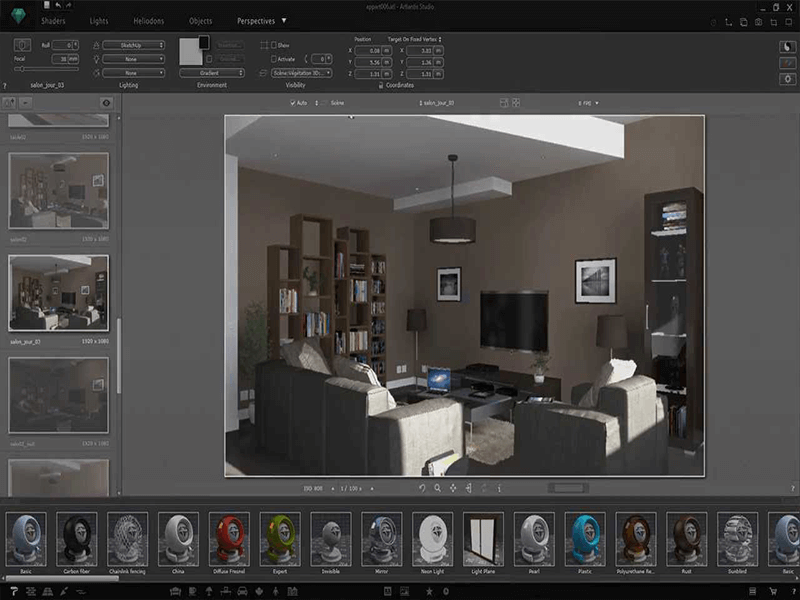 Artlantis is a great 3D rendering software that provides you with the best possible interface. The following software uses CPU to generate the output as well. Doing the lighting and material related tasks is way more easier. Hence, anyone should check it out right now. 
As the interface options are easy to learn, anyone can get going with a little effort. This is why many new 3D modelers are also using the following software suite. Moreover, adding visual effects to the videos is easy as well. 
3) Rhinoceros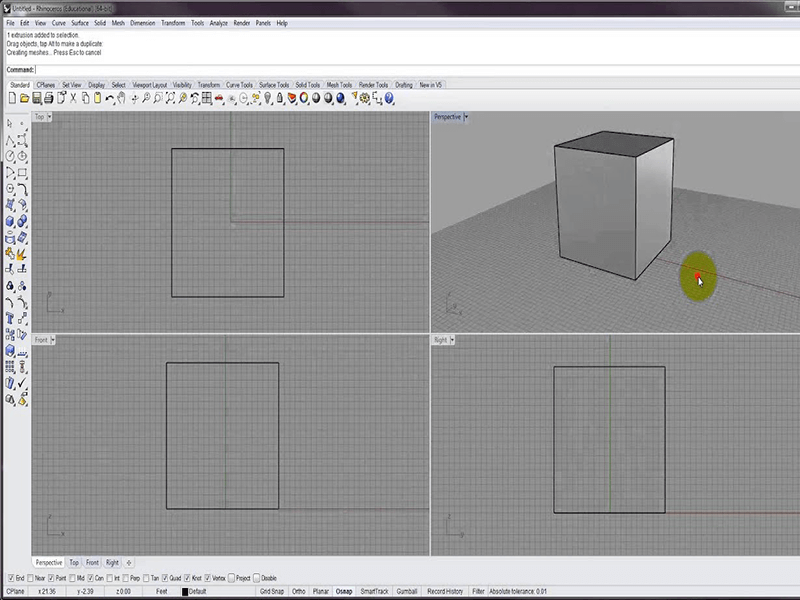 For people searching for 3D tools for various types of tasks, The following software supports a ray-traced viewport, which is ideal for many usages. It's a great option to have for any task. 
Operations of the following software are fast. Hence, anyone can create better shapes and compositions out of it without any problem at all. The library material is wide and huge, which lets anyone build better compositions. It's easy and lets you get a decent pace.
4) Keyshot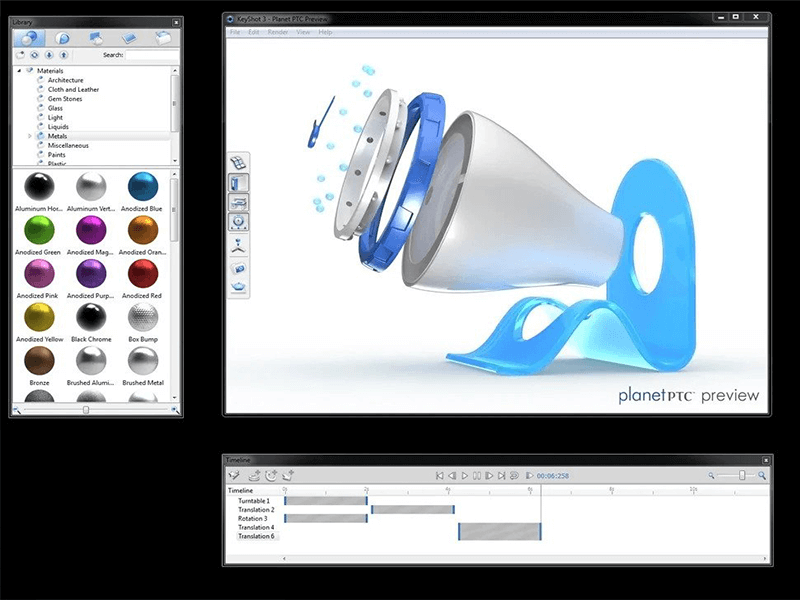 The Keyshot is one of the best 3D rendering software, which is great for product rendering. On the following rendering platform, you can start using many types of file formats. For example, Blender, C4D, or Houdini files will run smoothly all the time. 
Putting up details on the following software is super easy and simple. Within a few clicks, you will get perfect textures and output. Possibilities are huge with the following software. Getting finer product rendering is easy and hassle-free through the following toolset.
5) V-Ray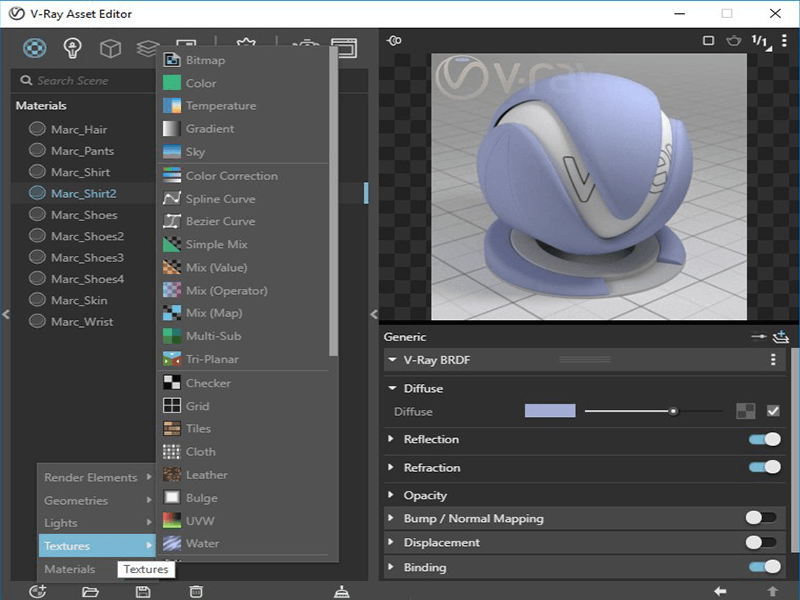 Even though the following tool is one of the best 3D rendering software for architecture, it's good at other renders. For example, it offers better results on the product rendering as well. The render engines of the V-Ray are smoother and provide fine detail over any object. 
Many professionals use the following software to present their products in better condition. But, whether it's the furniture or any appliance, V-ray always performs the best regarding versatile and realistic outcomes. 
6) Redshift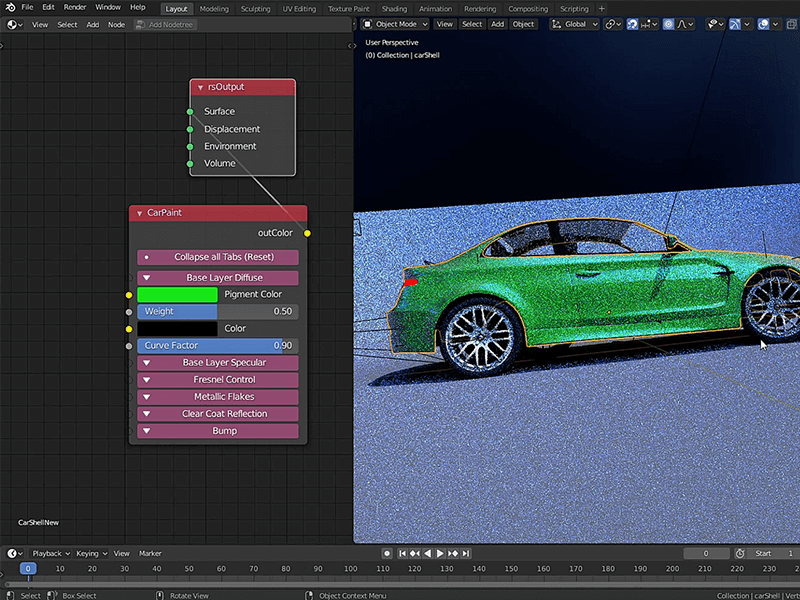 When you are working on top-quality product rendering projects, Redshift always works great. Redshift has huge compatibility with other 3D modeling software. This is why most 3D modelers would find the rendering engine easy and simple to use.
Countless features are available to help modelers to create a better output. A Redshift is a great option for anyone who wants to upgrade their product rendering. In addition, Redshift provides you with better tools and options altogether. 
7) Lumion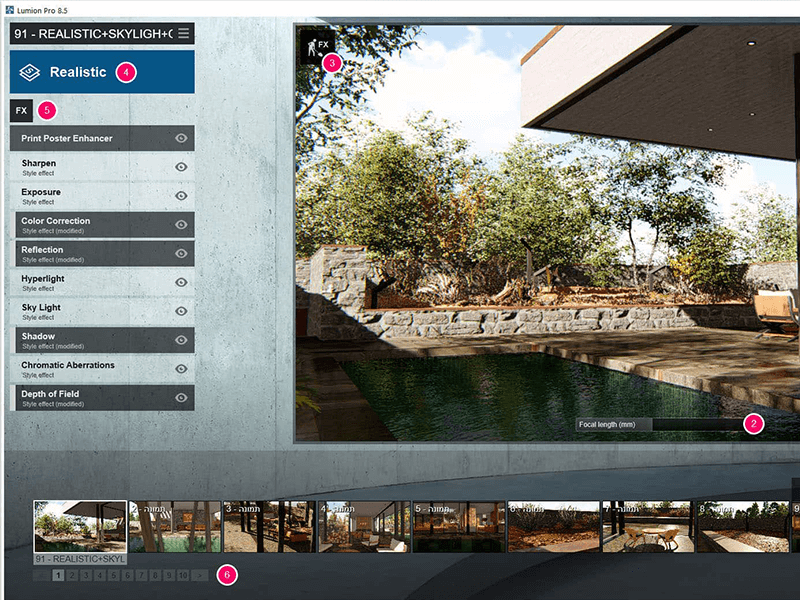 On the Lumion, you can also create a better product rendering using its built-in libraries. It's easy and provides an ease to fantastic rendering creation. However, no matter how complex or simpler the formation of the product is, the following software has the best rendering capability.
Plus, it would work great when you are working with the background interior products as well. So, check out the rendering software, which would elevate. 
Related: 3D Rendering Process
Here are some of the questions to look up to. 
How To Choose The Best Product Rendering Software?
When choosing the best 3D product rendering, evaluate the following points. One of them includes compatibility. The rendering engine must be compatible with the modeling tool you use. In addition, you must check out things like pricing, speed, and ease of usage.
How Long Does It Take To Create Product Rendering?
Rendering a medium-sized product such as furniture might take a few days to complete. On the other hand, products such as bottles with small packaging can take 25 to 30 hours to complete. Hence, it all depends on the complexity and other requirements of the projects.
Do Rendering Softwares Come As Free?
Softwares like Blender offers free rendering capabilities. You don't need any monthly subscription to get new updates. It's always free, and rendering is far simpler than other software. The software is available to free download on their website.
Conclusion
When you are searching for 3D product rendering software, make sure to check out the above-mentioned list. It would make your task a lot easier and simpler. This software is a well-known tool that is hugely popular among 3D modelers.
Many business owners have gone for 3D modeling options when visualizing their brand. From furniture to gadgets, 3D product rendering improves the impression among the viewers. Hence, you must understand more about the rendering and related terms.

I am Katja Miyatovich, a 3D artist with almost 5 years of experience in the industry. Currently, I live in New York, USA, and work in a full-scale 3D studio. In addition, I own a separate team working on several different creative projects. Plus, sharing in-depth knowledge about 3D is one of my passions.