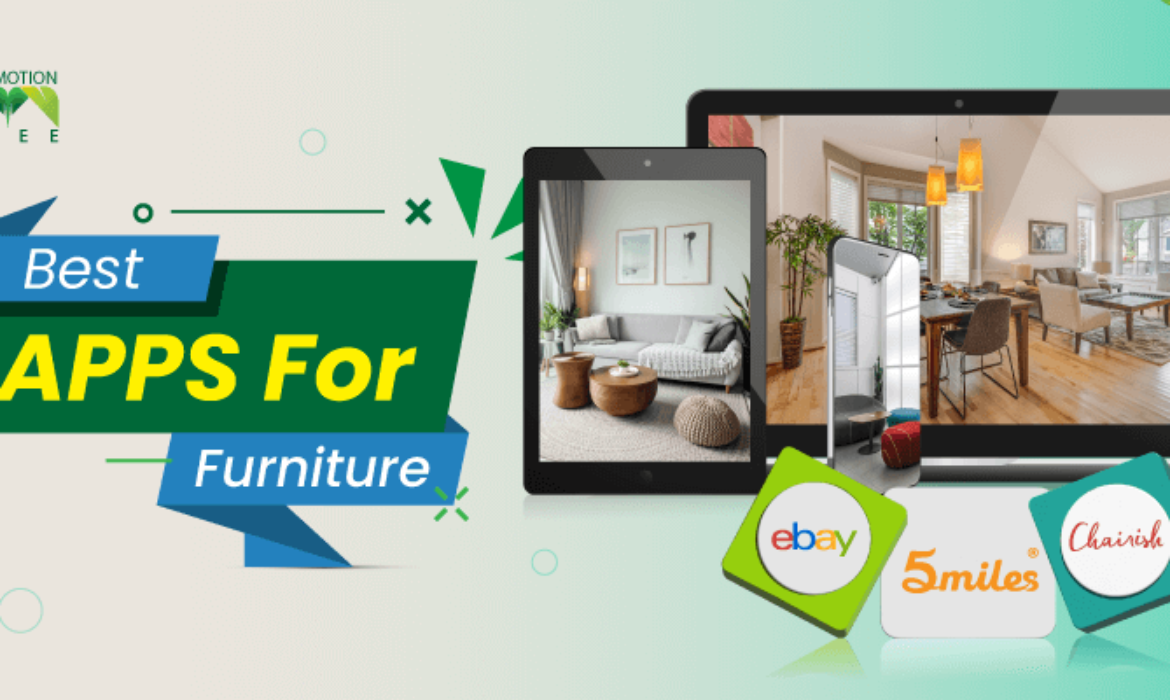 Compared to the other products business online, selling furniture seems to be the most challenging one. But thanks to the apps of selling furniture development, the furniture retailers or businessmen are having an epic boom in selling. 
So if you are also willing to be part of this epic furniture-selling online game, it is not too late. Certain apps are likely ruling in the market offering the best ways of business. All you need to do is to stay tuned with us to know-it-all.
Ready to hear some good news? In 2021, the eCommerce furniture marketplace was valued at USD $27.7 billion. You know, it is predicted that the value can reach up to USD more than $40 billion by 2030! 
So it can be the best bet to sell furniture on online apps. That is why here we will highlight some of the most famous sites that are over the others. So let's cover the best of all.
When you are willing to have a furniture business online, Amazon is an amazing platform to choose from. 
In the case of selling or purchasing different stuff, amazon is over the other apps. 
Do you know why? Well, it is because you don't have to spend too much money on advertising your furniture. Moreover, the app is easier to get many customers. 
That is why Amazon is one of the first choice lists of businesses for furniture businessmen. 
If you also want to have a furniture business on Amazon, there are not many hard steps to start up. Let's see the steps through- 
Step 1:

Sign up on Amazon for a seller account. 

Step 2:

List the furniture that you want to sell on amazon in the most relevant and accurate product category. 

Step 3

: Now you have to register a trademark. If you don't have any, use IP Accelerator. 
Step 4: Enroll in the Brand registry and other brand-building tools of Amazon that can support the growth of your furniture e-commerce. 
#2- Augmi AR Furniture App
Let's come to the other best option for your furniture business online- Augmi AR Furniture App. 
It is one of the best apps that will come far more than handy for your business. 
You just need to set up your furniture store and you can sell your furniture virtually anywhere. 
You can set up 3D-Product-Design and 3D décor so that the customers can make precise decisions before buying. Augmi AR Furniture App also uses the technique.
When we are talking about the best apps for furniture selling , Chairish is worth considering. 
You know it is a beloved source for the customers of furnishings and arts. That is why Chairish is an exceptional choice for the coveted makers and brands or the original artists. 
So to become a seller on the Chairish, the steps are also easy. What you need to do is- 
Create an account or log in to Chairish before launching a shop there. Now you need to create a profile. It is the crucial part as it is a great way for gaining followers. 
To do so navigate to "Shop Settings", or "Settings" from the dropdown on the top corner side of the Chairish app. 
That's all to start the business profile on the app. Now create a listing of your furniture. 
You can also use the 3D-Product-Modeling method to make your listing attractive. 
Select pricing to choose your shopping methods. Set up a PayPal account to get paid easily and quickly from the Chairish app. 
Like any other leading app, Wayfair is also one of the pioneers in AR furniture shopping apps. 
It is an all-inclusive partner site that provides growth opportunities for your business managing your catalog, and getting paid. 
Let's see the lowdown on how to start selling furniture on the Wayfair app. 
Step 1:

Create your furniture catalog on their official site. 

Step 2:

Update your product inventory. 

Step 3

: Ship and fulfill the customers' orders. 
Step 4: Get paid easily from Wayfair.
Overstock is the largest retailer of furniture and other home décor. It is the first one that adopted visual search integration on Android. 
What is more? Overstock app has won the best mobile retail application for retailers for seven consecutive years. 
So, of course, it will be thrilling to run a furniture business in such a big and trustworthy marketplace. 
That is why, if you are also interested, what you need to do is to sign up in Overstock as a seller before you start selling your furniture virtually. To do so- 
First, visit the

Overstock partner website

. 

Now click on the Get Started button on the right corner of the homepage. 

Then you need to answer some of the questions like your business capabilities, product types, sales details and others of the overstock. 

After answering click on the submit option. You are all done for now. 
Overstock will assess the information of the business details you submitted. 
You may also be asked by them how you have dealt with past customers' complaints or other related queries to your business. 
So it may take about 1 week to get the response from the overstock. 
Once the overstock accepts you as a seller you can complete your profile setup, and upload your profile details and other suitables.
eBay is an online selling or buying app that needs no new description to know. 
Whether you are wanting to have a business or make some extra cash or are willing to get rid of unwanted products, eBay is the best-selling option. 
So to start your furniture business on eBay, here is what you need to do-
Sign up for an eBay account. 
Now you may need to register on eBay. You can only register on eBay if you have a verified address in the country region that is present on the eBay country list. 
In case your country or region is not there in the list, unfortunately, you will not be able to sell furniture on eBay. 
Once the registration and the verification are complete, you can start listing the furniture that you want to sell on eBay. 
Houzz is another choosable option for the online furniture business. It is also a furniture and home improvement app invested in AR. 
It offers a wide range for sellers who are interested to do business here. Along with furniture, you can sell more than 900 categories of home products. 
Houzz provides its best that can meet the needs of the community so that the sellers can have the best selling experience on Houzz. 
So if you are interested to be a part of their business community you need to reach out to the Seller Support Team of Houzz. 
You need to add the following information alongside the message. 
Your company name 

The link to your website 

Categories of the product like furniture as of our today's discussion.

I am Katja Miyatovich, a 3D artist with almost 5 years of experience in the industry. Currently, I live in New York, USA, and work in a full-scale 3D studio. In addition, I own a separate team working on several different creative projects. Plus, sharing in-depth knowledge about 3D is one of my passions.