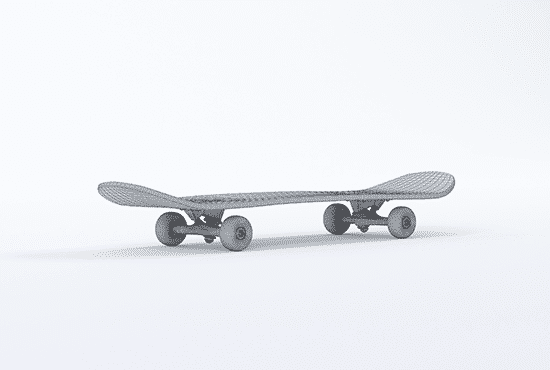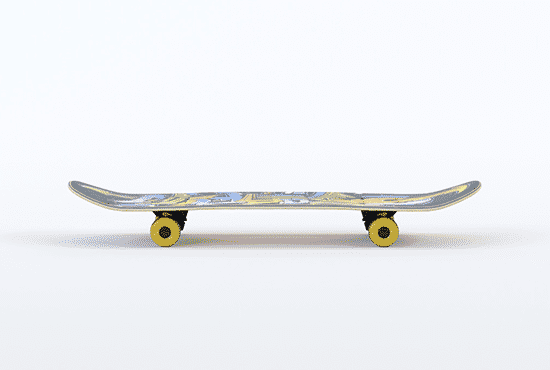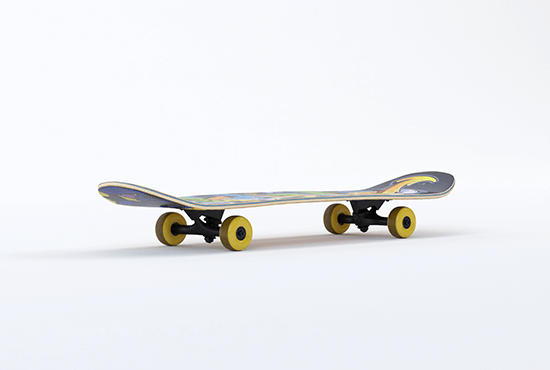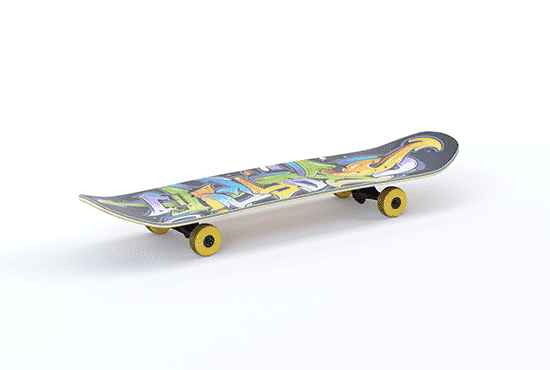 The following 3D design comes from our 3D expert team. It's a complete 3D Skateboard Design with custom design on the up and downside of the skateboard. The skateboard has a colorful texture which makes it look great from all perspectives.
Software like Autodesk 3Ds Max has been used to create the skateboard 3D. Our modelers took the diameter and other measurements from the actual skateboard. As a result, it looked like it was an actual image from real life. 
On the 360 degrees viewer of Sketchfab, you can see that we have used retro art on both sides of the skateboard. It gives us the vibe of millennials and trendy skateboard units. 
The following unit provides you with a good idea of how we work on different kinds of 3D models. For example, we create 3D models and offer you different kinds of rendering from different angles. Plus, we could provide you with the topology wireframe of the model as well.
Plus, the following skateboard is presented with the 360-degree viewer of the Sketchfab. It lets you get a better view of the 3D models from upside and down. As a result, even as a buyer, you could determine whether the following model is good to go for or not. 
In fact, looking at these models would provide you with a better understanding of our 3D portfolios. We are great at making these kinds of product modeling. For example, we could offer you modeling of skating helmets and so on. We have been working on the same genre for quite some time.
Do you need a similar kind of 3D modeling? You could get in contact with us and get better service on the 3D modeling and rendering as well. Hence it would let you have spot-on 3D models who look and work great.