Shoe Modeling & Silo Rendering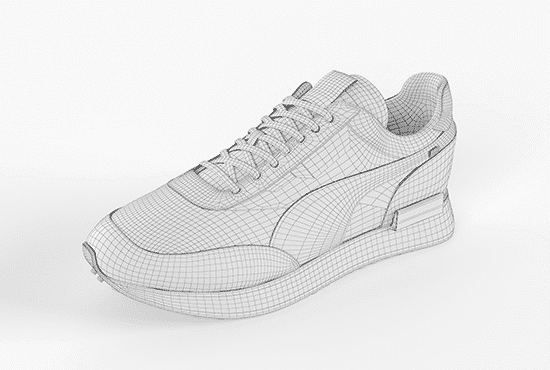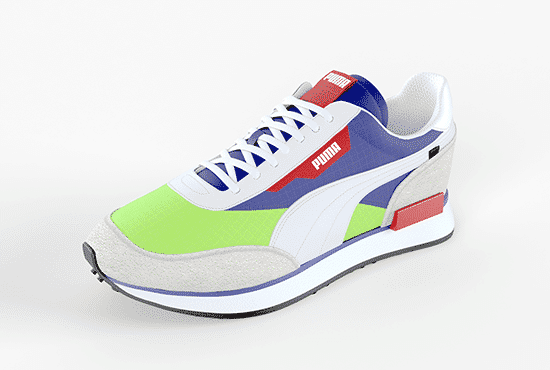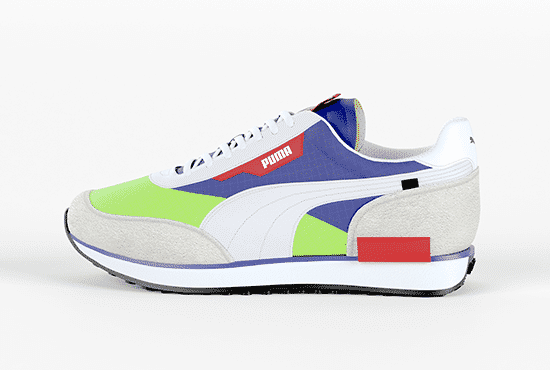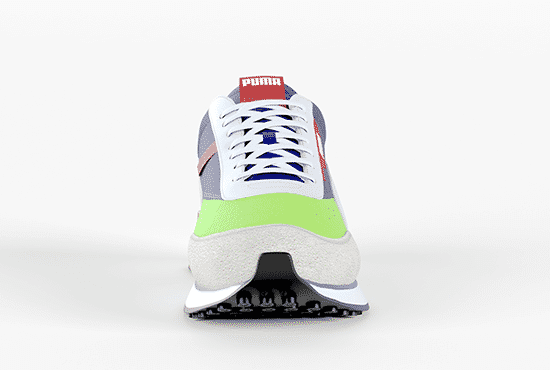 Puma Shoe Modeling is one of our best portfolio pieces which you should be aware of. Hence, the following shoe features different sorts of textures. Plus, we have stitched all around the shoe to provide you with the effect you would like the most. So, perhaps the following shoes feature all kinds of textures. Like, it has rubberized features.
The following shoe item is a perfect example of dimension and height for a shoe product. We have maintained a real-life shoe dimension to make it look natural. You could also see a lace pattern on the top of the shoe. We have created all of the laces on top of the shoes.
Plus, the shoe is an intricate shape that took us many hours to create. We have used professional software such as AutoDesk Maya to create it with many built-in features. The 3D Design Puma Shoe is a perfect example for anyone to use it.
We have designed the topology of the 3D model of the shoe in a way that you could customize it in your way. Topology is a very important aspect of the 3D modeling task. With a better topology like the following model, anyone can create a better-modified version of the 3D model.
The Puma Shoe 3D Modeling sits on a white background with a slight drop shadow. The drop shadow gives the Render a great sort of realism as well. It is called ambient lighting as well. It may increase the render time but also gives us one of the realistic render outputs.
You could check out the portfolio and get in contact with us. We would be a great option for you to get your 3D shoe modeling projects.