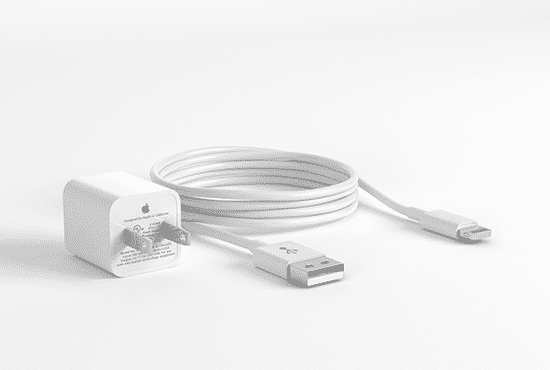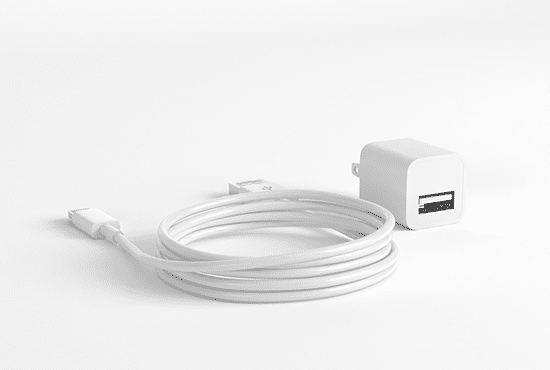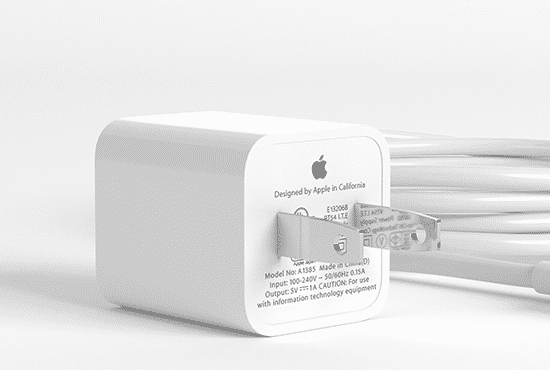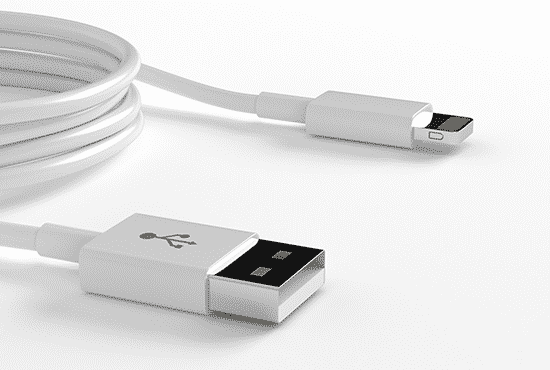 In the following portfolio piece, we are featuring an iPhone charger 3D model. We applied white color to the charger unit in the following render image. The charger features a long, rounder pipe-shaped object connecting two parts of the wire. One part of the 3D model wire features a USB slot, and another one features the slot, which will go into the iPhone charger slot.
The mentioned Apple charger 3D model features a big socket unit. We have represented the unit apart from the wire section. At the unit, we have applied the logo and related texts between the two electrical conductors. We have done it with the perfect UV mapping of the model as well. These texts added a sense of realism to the model.
We have also applied soft shadow on the Apple Adapter 3D Model and the wire mesh. The adapter is off-white and the background white, creating a perfect matching render. It's great as you get to see the product without issues such as over-exposure, high saturation, etc.
Moreover, the following model is created on professional software such as Autodesk Max. We maintain our simpler topology, rulemaking the model simpler to work on. As a result, these models take less space on your 3D files yet provide you with great functionality. You could use the following charger on any electronic product modeling project and get amazing results.
Thanks to our skilled 3D team, who have created the following 3D model. Everything is done within our in-house team, from the design concept to the idea. Plus, we own the rights to the following 3D model as well. So, check it out, and you could get to us if you need similar electric 3D models for your upcoming projects.