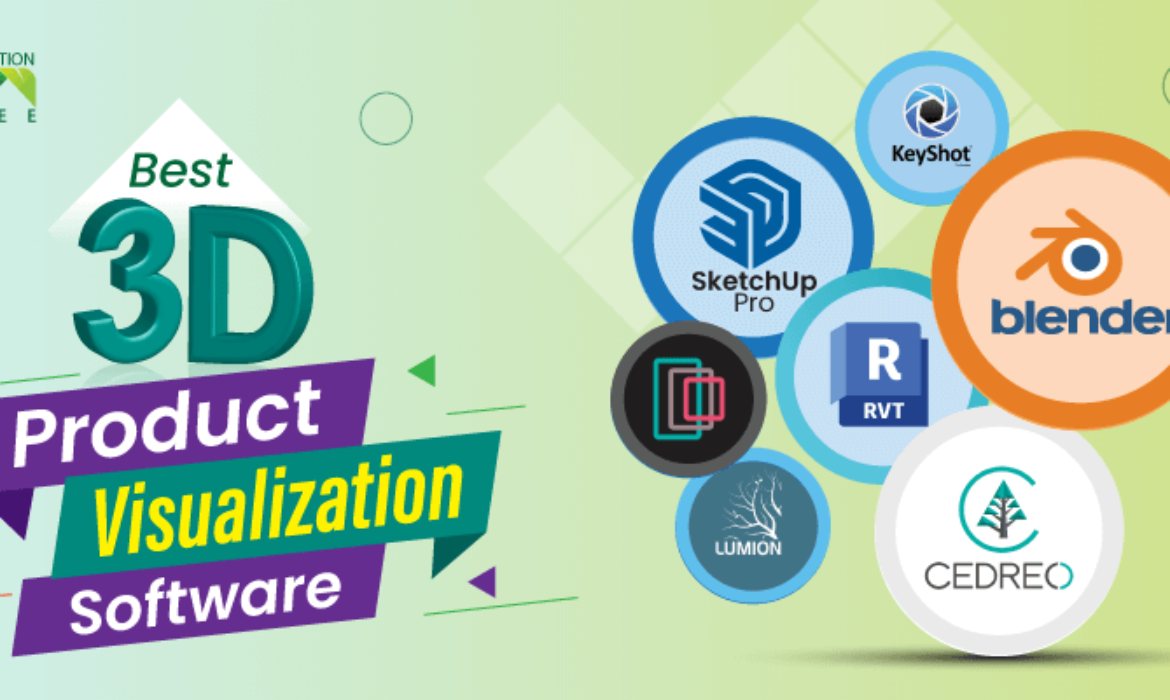 Making visuals and visualizing designs in three dimensions is a 3D visualization. Product visualization means the visual representation of a product so potential buyers can see how it will look before they make an online purchase. 
Software architects, designers, and 3D artists can rapidly iterate on conceptual and physical designs using 3D visualization software. This software employs photos, artist renderings, and dimensions you provide to the system to give the buyer a better feel for the product. Also, this software's customization features allow the product to have the exact appearance you want. 
In the following article, I'll review 7 3D Product Visualization Software with their benefits and drawbacks, which programs are now considered the best in the field.
Architects

Contractors

Animators

Interior Designers 

Real Estate professionals 

Game Designers 

Landscape Designer 

Remodelers

Digital Artists

Home Builders 
7 Best 3D Product Visualization Software
In order to assist you in making a decision, I have researched the market and compiled a shortlist of the best 3D modeling software currently available.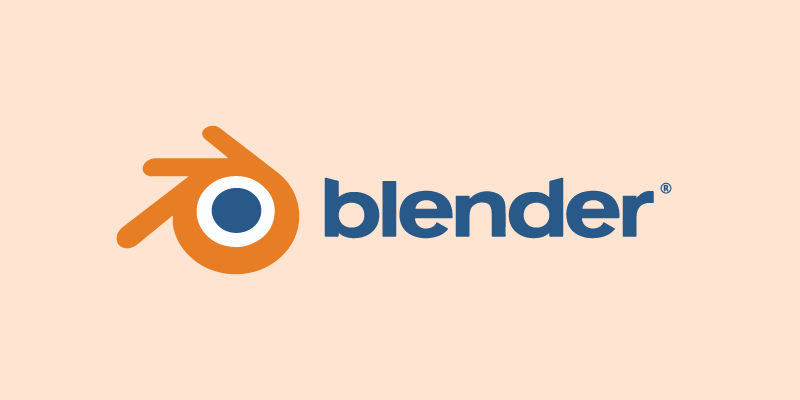 Blender is one of the most popular programs used by experts and amateurs alike to create 3D visualization projects. The software's installation process supports both Windows and Mac computers. You won't find many open-source and cost-free home decor design software options on the web like this one.
Blender is a versatile piece of software that can be used to make everything from animated movies to 3D-printed models to VR experiences, motion graphics, visual effects, interactive 3D applications, and video games.
Benefits 
Since it can be used for many different purposes, Blender is a much more versatile 3D program than others.

Blender's primary benefit isn't that it can do one specific thing but that it can do nearly everything you can think of. Put simply; you can use Blender for almost anything you can imagine.

If you're looking for a program with a fast development cycle, go no further than Blender. A new version of Blender is published about once every three to four months; thus, its development is a continuous process.
Drawbacks
It sometimes has bugs. Due to its open-source nature, unexpected issues may arise occasionally.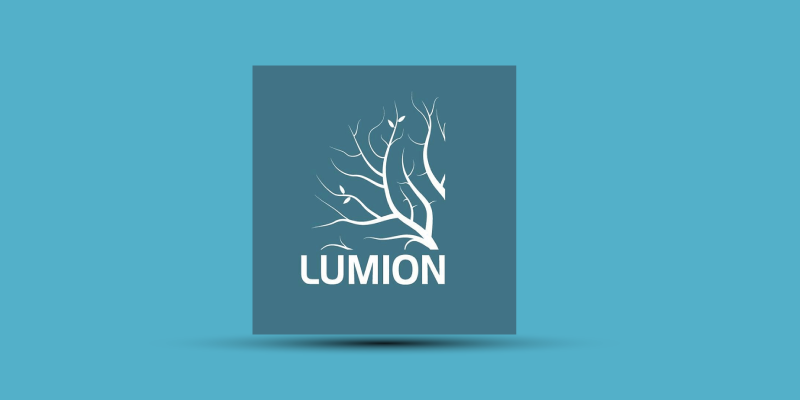 Lumion's 3D rendering software is built to speed up the design process with its live, real-time rendering that works with any design workflow. Users can generate media to promote their products and services, including images, videos, and 360-degree panoramas.
Using LiveSync, Lumion can communicate in real time with various industry-standard modeling and CAD software. 
Benefits 
The fact that Lumion works well with other programs is a major benefit for designers. As a result, it is easy to incorporate into your existing workflows and bring your architectural visualizations to life.

Lumion's built-in algorithms, in conjunction with easily available new hardware, can produce extremely high-resolution images quickly. 

Options abound in Lumion. In the area of architecture, it is most useful for 360-degree panoramas, movies, and still pictures. You won't have any trouble toggling between different types of objects, materials, render times, and mental effects.
Drawbacks
Even though Lumion is a highly intelligent program, it can be difficult to render at its actual size. Additionally, a high-priced computer is required for high-quality output.
Foyr Neo, a recently released piece of software, simplifies the process of learning and utilizing 3D visual design tools for all kinds of users. This program has all the functionality of the previously described programs, plus a detailed user manual for usage in any context. Furthermore, compared to other software offering the same services, this one is among the most cost-effective choices.
 Benefits 
Foyr Neo's easy installation and cloud-computing compatibility make it ideal for designers who want to quickly and easily work with others on innovative projects.

This software's ability to access a wide variety of file types without requiring the installation of additional programs is one of its most impressive aspects.

Foyr is a speedy and top-tier interior design software. During the trial period of 14 days, there is no need to enter personal information, make payments, or go through any complicated setup.
Drawbacks
The free version of Foyr Neo is limited to just 3D floor plans and lacks advanced features and tools.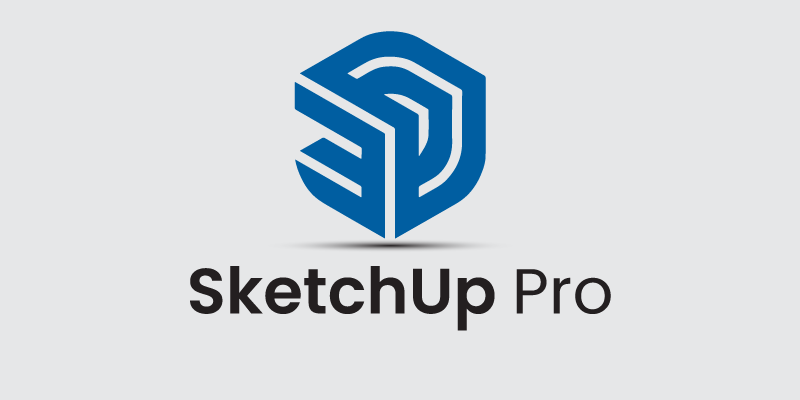 As 3D visualization and design software go, SketchUp Pro is among the easiest to learn and use. This program is free for a limited time, but users will need to pay to keep using it after that. Architectural modeling has a wide variety of pre-made library models.
User-friendliness and accessibility are what truly set SketchUp apart from its competitors. A wide variety of layouts suitable for any task can be generated using it. It's compatible with AutoCAD files, too. This software claims to give a simple, straightforward, and interactive 3D environment for the creation and exchange of ideas. Animations, virtual tours, and flyovers are just some of the features.
Benefits 
Since SketchUp Pro is a user-friendly yet powerful 3D modeling program, realistic drawings can be made rapidly and with little effort.

Rendering surfaces in SketchUp Pro come in a wide variety of architectural styles, allowing you to choose the one that works best for your design and, as a result, impresses your customer.

Aside from making 3D models, SketchUp Pro is capable of much more. By using LayOut, you may project your 3D model into 2D and even 6D settings. 
Drawbacks
It can be a bit tricky to toggle moving things with this software. Also, making connections between concepts is challenging.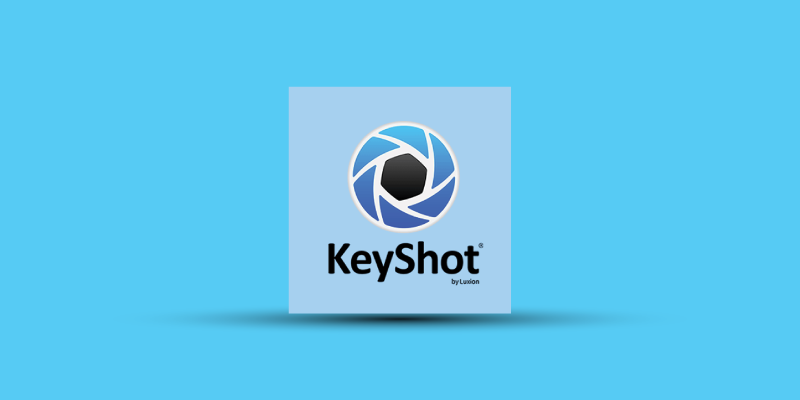 The main goal of KeyShot is to give people a rapid design experience. It has a powerful and rapid wink renderer that offers users a detailed perspective of each design feature, including lighting, materials, camera angles, and geometry. Furthermore, because it solves issues with drafting and drafting views, it is an excellent tool for dealing with workflow concerns.
Moreover, it's a simple application that's less difficult to navigate than most other programs, and users would like to learn the program since they get to work on a scene while watching it become rendered in real time. The time and effort required to generate photorealistic images of products are drastically reduced due to real-time 3D rendering.
Benefits 
The KeyShot software is the quickest way to acquire a render. In only a few minutes, you can see the outcomes of your photography. The browser also supports a different rendering mode.

With this program's straightforward interface, numerous capabilities, and real-time monitoring, you can quickly modify materials and lighting while achieving real results.

KeyShot's advanced lighting capabilities enable precise studio and interior lighting. There are approximately 700 material presets, from architecture to metals, wood, liquids, and plastic.
Drawbacks
In comparison to alternative software that may achieve similar results at a far lower price, Keyshot is much more costly.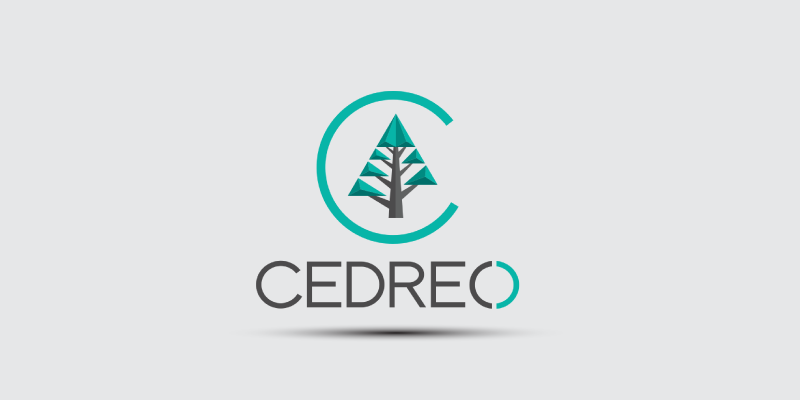 Cedreo is a 3D house design software that facilitates the creation of a comprehensive home design presentation in under two hours for both design professionals and builders. The program has many quick-and-easy capabilities that enable designer-client communication, on-the-fly project adjustments, and increased business.
It aids in the completion of three essential phases of home construction: sketching floor plans, designing interior décor, and producing 3D representations. Thanks to the program's user-friendly interface, you can create 2D floor plans and 3D visualizations in a matter of hours.
 Benefits 
You don't need any experience with CAD programs or 3D graphics to use this program. Its user-friendliness means that even a novice can create functional architecture plans in hours.

Cedreo is entirely browser-based, letting users use it from any web-enabled device to generate lifelike visuals, renders, and presentations in real-time.

You may use it to speed up the design process for home improvement ideas. Drafting is sped faster because of the software's measurement-altering capabilities.
Drawbacks
One limitation is that Cedreo does not yet offer support for a CAD format for their design documents.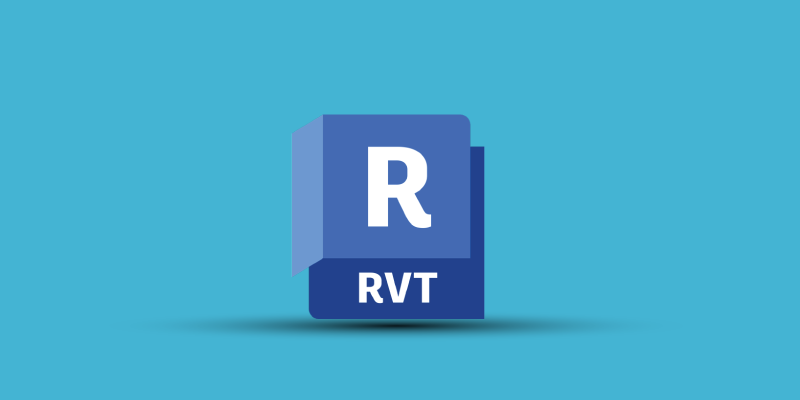 Autodesk, the creator of industry-standard design programs like AutoCAD and Maya, has released a new program called Revit. This 3D visualization program offers a robust rendering engine and a plethora of effective textures, design tools, and models to play around with.
Users adore Revit because it facilitates model creation and teamwork in the context of cutting-edge interior design practices like sustainable and energy analysis floor layouts. Although a subscription to Revit costs money, a feature-limited free version of the program is available for classroom use.
Benefits 
Working together is the key to success for the industry's leading construction firms. Using Revit is beneficial since the entire building information modeling process is a group effort. Multiple-user editing of a single model is supported.

Modifications to the building model can trigger automated schedule updates in Revit. Due to the time and effort required for manual project scheduling, Revit has a significant advantage over competitor technologies in this regard.

In particular, this program allows construction experts to create real-world landscapes around their 3D models, giving clients a truer sense of their finished projects.
Drawbacks
Although architects and engineers will benefit from using Revit software, interior designers may find it limiting. This is since revising building interiors from an unusual angle is a bit of a pain in Revit.
In recent years, 3D visualization has become increasingly popular for creating high-quality digital material. Customers will be able to see things in a whole new light with the help of product visualization tools, which may completely revamp your online store. Such technology has many applications and can be used in various fields, including filmmaking, architecture, medicine, gaming, and more.
Nonetheless, I have done my best to list the 3D product visualization software above. Some 3D products are intended exclusively for specific sectors or merchandise; therefore, you need to research to get the best one.

I am Katja Miyatovich, a 3D artist with almost 5 years of experience in the industry. Currently, I live in New York, USA, and work in a full-scale 3D studio. In addition, I own a separate team working on several different creative projects. Plus, sharing in-depth knowledge about 3D is one of my passions.