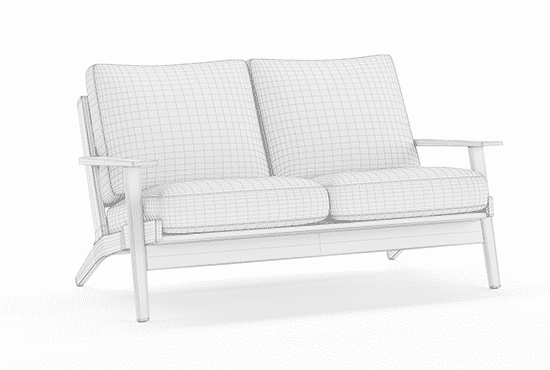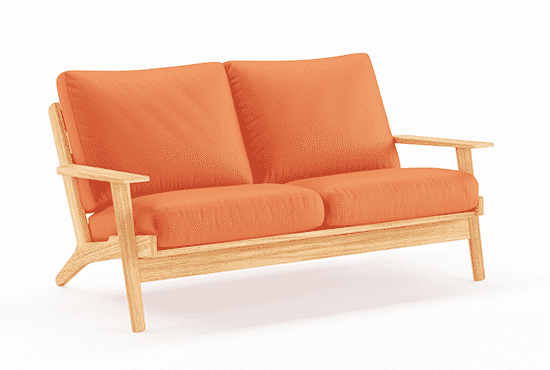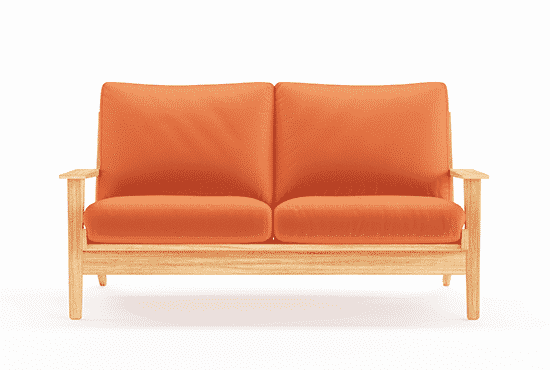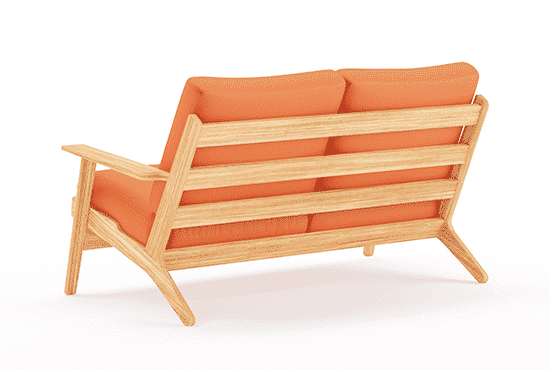 At the mentioning 3D Sofa CGI rendering, you get to see a sofa with red cushions. Each of the cushions is covered with an orange-colored fabric. At the factory, we have applied a little striped serve to make it look more photorealistic. The CGI of the following sofa also contains wood as a base. The wood portion of the model features a light wood texture pattern.
The following model is a two-seater 3D sofa that two people use to seat. Plus, the design of the sofa is modern and minimal as well. Plus, the following model is a great fit for modern interior design projects as well. Any 3D modeler can use the following model in their projects with simple commands as well.
To create the following sofa 3D design, we have used the latest 3D software and rendering engine. We always use Vray as a render engine which gives us the best possible rendering results possible. With better tweaking of the rendering engines and its setting, getting quality render is becoming way much easier.
Plus, we have added shadows to the Sofa 3D composition, which makes it come to life. The following sofa has a simplified structure and is easy to work with as well. In fact, the sofa is great to work with as well. The following model is lightweight and provides great usage.
Usage of the following sofa could be on furniture modeling and interior design as well. Plus, when any online shop owner just created AR surfaces, they would need these kinds of services as well. Navigating into 3D view is a great option to go.